Romford crash: Two dead in seven-vehicle collision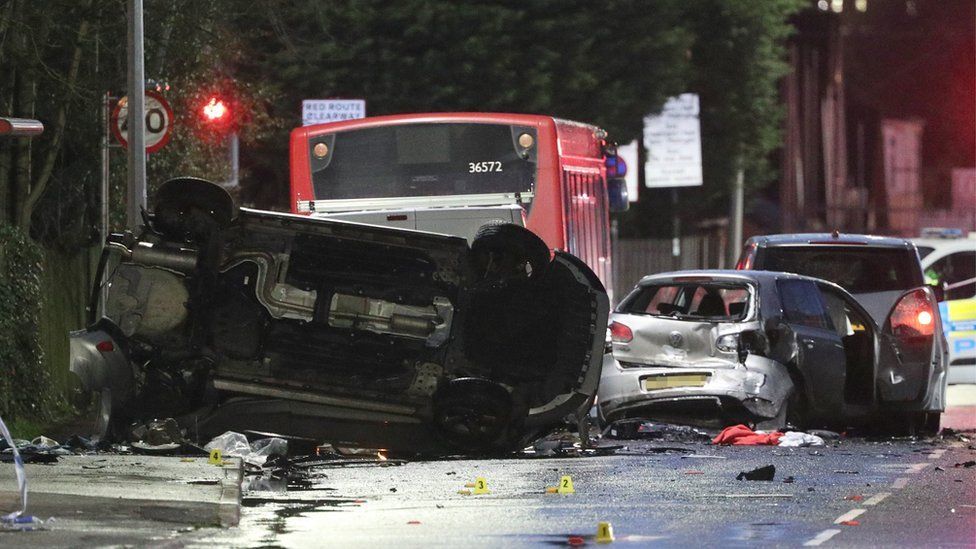 Two people have died and seven were injured after a crash involving seven vehicles and a pedestrian in Romford, east London.
A man and a woman died at the scene on Squirrels Heath Road on Thursday afternoon, the Metropolitan Police said.
Emergency services were called at about 13:15 GMT and fire crews cut three people free from their cars.
London Ambulance Service said seven people were taken to hospital.
At the scene of the crash, one vehicle had rolled over and come to rest near a bus, while two hatchbacks, one blue and one black, were at an angle on the opposite site of the road.
A silver Range Rover was also involved, but appeared undamaged.