Heathrow Airport: Henrietta Mitaire guilty of pilot buggy row assault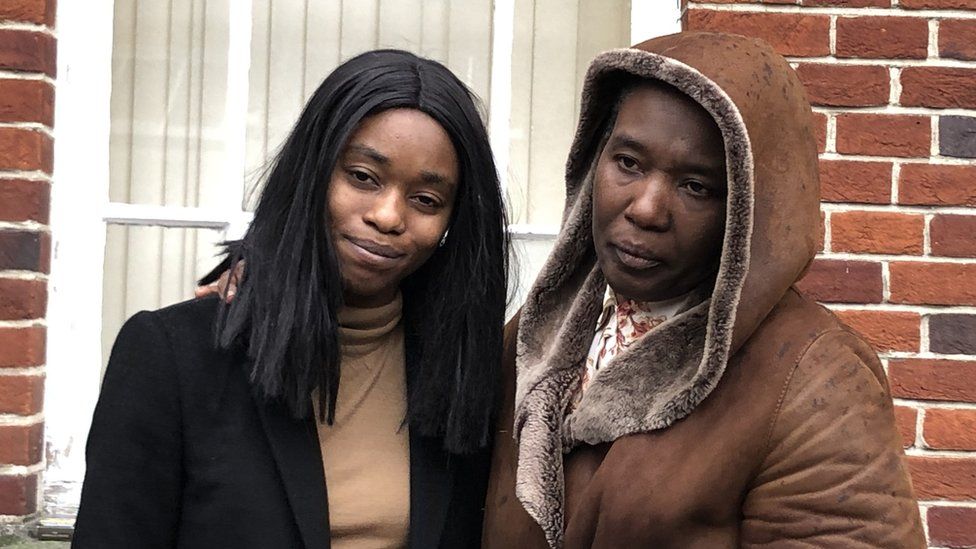 A mother has been found guilty of attacking a Swiss airline pilot after being told she could not take a buggy in the cabin.
Henrietta Mitaire, 23, pushed Captain Guido Keel to the floor, then scratched and kicked him after her plane arrived at Heathrow Airport on 2 May 2019.
She was described as a "very angry woman" at Uxbridge Magistrates' Court.
Mitaire was given a four-month sentence suspended for one year after being convicted of assault by beating.
She had denied the charges.
Her mother Mary Roberts, 53, was also accused of assault after she tried to intervene. But she was acquitted after a two-day trial.
Sentencing, district judge Deborah Wright said Capt Keel had been "trying to protect himself from a very loud and very angry woman who had refused to leave the plane".
She added: "She was shouting, recording him and seemed intent upon pursuing him.
"It is a wonder [Capt Keel] managed to remain as calm as he appears from the footage to have done, in the face of a very forceful onslaught."
Mitaire, of Queen's Gate Place in South Kensington, south-west London, had claimed she was acting in self-defence after Capt Keel "forcefully" made contact with her shoulder and tried to take her phone when she started filming.
Ms Roberts, of Elswick Street, Imperial Wharf, south-west London, was asked to leave the courtroom when she made a disturbance, shouting: "Adolf Hitler is ruling England! Mussolini is ruling England!"
Judge Wright said: "You behaved in a way that was completely unacceptable and caused significant injury and the whole thing was caused, in effect, because you could not take your buggy on to the plane with you.
"When you were asked to leave the plane, instead of being sensible and saying 'I will make my complaint at a later stage', you escalated matters."
The court heard that the assault caused the following flight to be cancelled.
Judge Wright said: "A significant number of people were inconvenienced and you caused distress to the staff who had to deal with the incident on the day in question."
In a statement, senior crown prosecutor Arlene De Silva described the assault as a "shocking attack on a pilot" and an "unprovoked onslaught" in a "confined space".
Mitaire was also ordered to comply with a tagged curfew at her home address between 19:00 and 07:00 GMT for six months.
She was further ordered to pay £1,500 court costs, a £115 surcharge and £1,000 compensation to Capt Keel - a total of £2,615 - immediately, or serve three months in prison.
Related Internet Links
The BBC is not responsible for the content of external sites.