Supercars: Cameras set up to detect Knightsbridge noisy drivers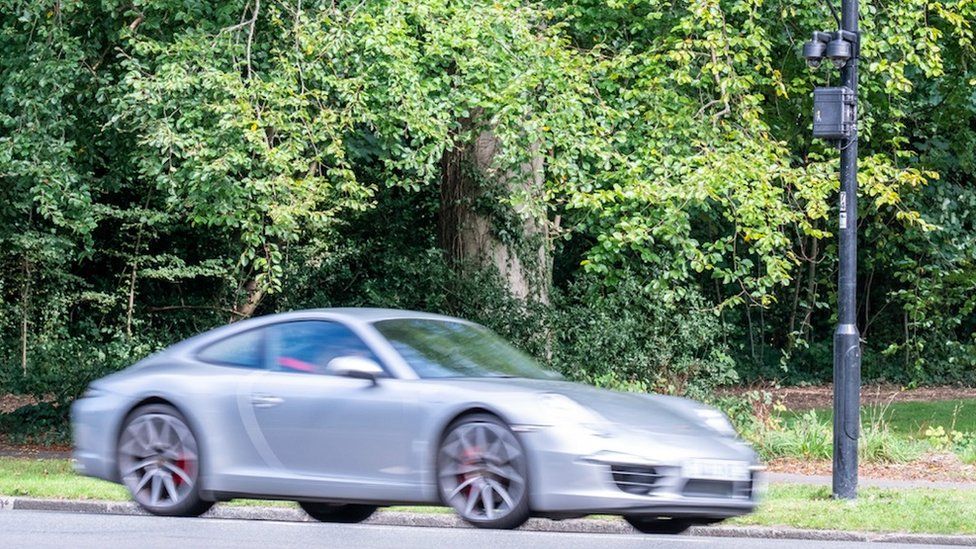 More than a hundred people have been threatened with fines after London's first noise cameras were set up to combat antisocial supercar drivers.
The Royal Borough of Kensington and Chelsea set up the cameras to tackle drivers using Knightsbridge streets as "racetracks".
The cameras intercept when a 74 decibel noise threshold is exceeded and records the offending vehicle.
Drivers are issued with a warning that they will be fined at the next offence.
The loudest record sound was 104db - equivalent to a helicopter flying nearby. A Range Rover on Sloane Street set off a camera at just under 100db.
Kensington and Chelsea Council introduced the technology after receiving dozens of complaints that some of its streets were becoming a "magnet for Lamborghinis and Ferraris".
Johnny Thalassites, Kensington's lead member for transport, said: "Residents have had enough of drivers using our streets as a racetrack.
"Supercars look good and most drivers are considerate but when they they're not, it is disruptive and irritating for people living and working in the area."
The local authority has previously said decibel levels recorded can reach 126dB on some summer nights in Knightsbridge - around the average level of a rock concert.
Drivers caught disturbing residents face fines of between £100 and £2,500, while persisting offenders may have their vehicles seized.
The council said it will also apply for a court order to seize the vehicles of persistent offenders.
Related Internet Links
The BBC is not responsible for the content of external sites.