Grenfell Tower: Survivors lodge multimillion-pound court claim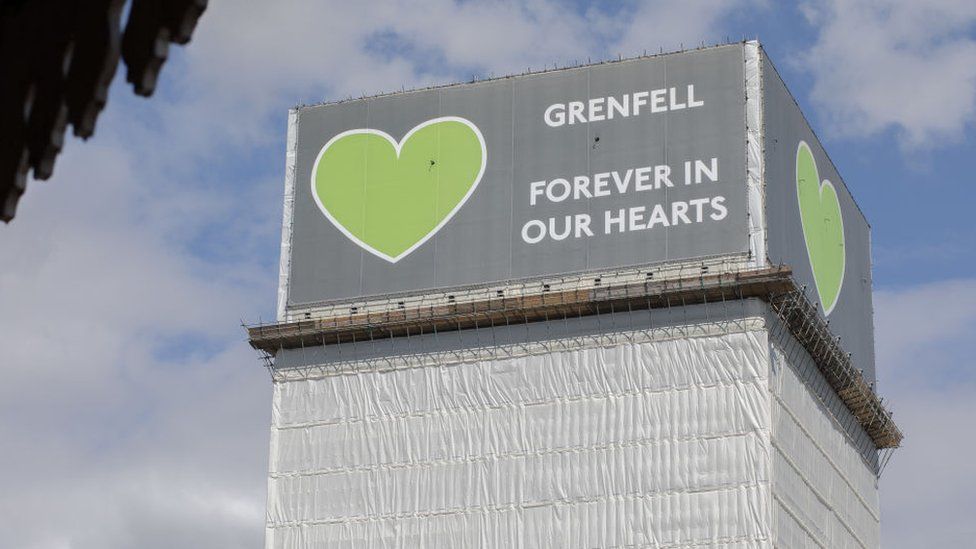 A multimillion-pound personal injury claim has been lodged by survivors of the Grenfell Tower fire who were made homeless after the blaze.
Monetary claims for loss and damage were lodged at the High Court just before Christmas.
Kensington and Chelsea Council is one of 22 organisations that are the focus of the complainants' law suit.
A public inquiry into the west London fire, which killed 72 people in June 2017, is ongoing.
The London Fire Brigade (LFB), the Home Office and the Ministry of Housing, Communities and Local Government (MHCLG) will also be questioned about their role in the tragedy, the Local Democracy Reporting Service (LDRS) said.
The complainants alleged that the defendants' failings "separately and cumulatively led to or contributed to the disaster, including the failings of their employees or agents, for which they are vicariously liable".
Kensington and Chelsea Council said it would not be commenting on any legal proceedings while the Grenfell Tower Public Inquiry was ongoing.
"Our only aim is to play our part in making sure a tragedy like Grenfell never happens again," a spokeswoman said.
The claims, made in court documents seen by the LDRS, also alleged there were "unlawful acts" contrary to the Human Rights Act.
The London Fire Brigade, the Home Office and MHCLG all said due to the on-going legal process it would be "unable to comment further at this stage".
Related Internet Links
The BBC is not responsible for the content of external sites.