Croydon Council to cut services to tackle £1.5bn debt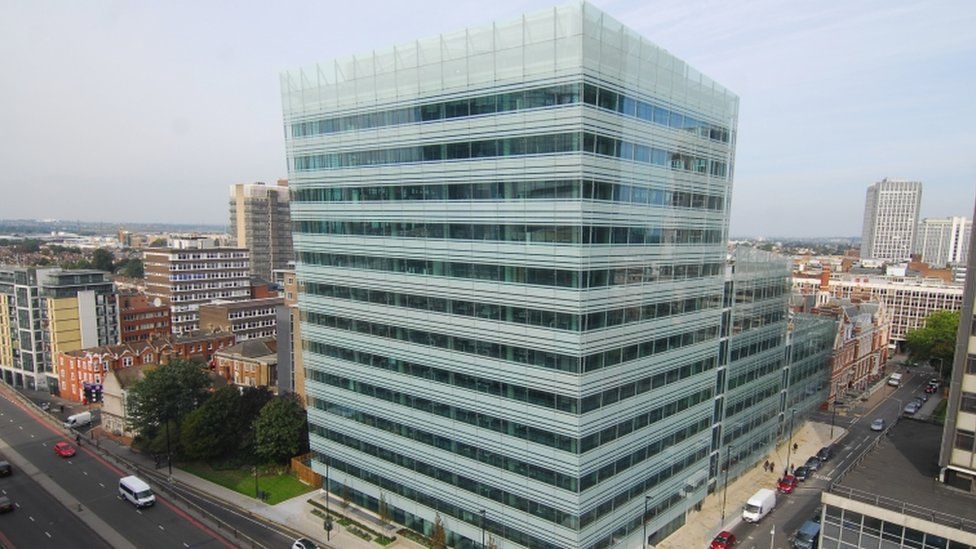 A council with £1.5bn of debts plans to cut spending on tackling youth violence and providing transport for children with special educational needs.
The Labour-run London authority issued a ban on essential spending, known as a Section 114 notice, in November.
A consultation on the proposals to save more than £25m ends on 24 January.
Scrapping specialist nursery transport for children with special educational needs
Closing some libraries
Cutting the anti-social behaviour team
Reducing the number of children in care
At a cabinet meeting on Monday, councillors heard details of the draft financial programme for 2021-24.
'Significant jump in borrowing'
Opposition councillor and shadow cabinet member for finance, Jason Cummings, said: "We have got used to seeing increased borrowing year on year for quite some time now but the council's ability to support borrowing has taken a significant hit."
Mr Cummings added: "The capital programme however does commit us to another significant jump in borrowing but the council is effectively at it's limit."
Council leader Hamida Ali said: "We must deliver our essential services well, and to do that we have to make savings and get our finances back on track.
"We are committed to supporting and protecting vulnerable children and adults, keeping our streets clean and safe, tackling inequality and responding to the pandemic."
Related Internet Links
The BBC is not responsible for the content of external sites.