Boy who was stabbed in Brixton video-calls mum for help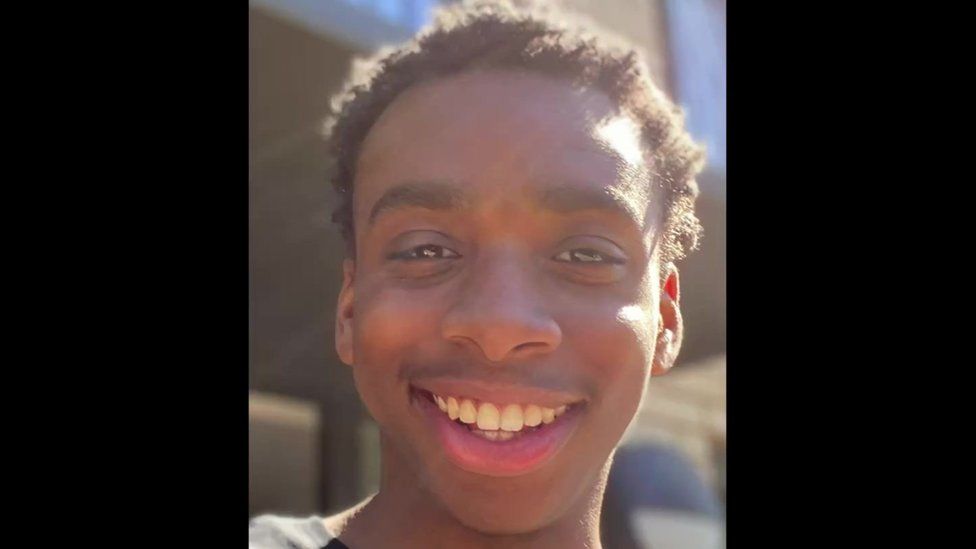 A 16-year-old boy video-called his mum as he lay bleeding in the street after being stabbed, worried he was about to die.
James Bascoe-Smith was trying out a new bike and had been gone no more than 10 minutes when he was randomly attacked on 23 February, his family said.
The teenager told his mum Lisa what had happened and she stayed on the phone with him until she found him on Henry Road in Brixton, south London.
He remains critically ill in hospital.
James's aunt Rachel Duncan said: "He was out no more than 10 minutes and then he FaceTimed his mum to say: 'I've been stabbed.'"
"His mum ran to him. I thank God he had the strength and courage to FaceTime his mum; she was there with him and I believe that's what kept him alive, the fact his mum was coming to him," she said.
Ms Duncan said the stabbing had left the entire family feeling "broken" and that his mum would "never be the same again".
She described her nephew as a "bubbly, funny person who is always caring for others".
She said he had always been involved in community projects and had never been involved in gangs.
"The way the media portray young black boys as being that boy out there in a gang, that's not James. He's not like that at all. He doesn't have time to think about being in a gang. He's always with his family or studying."
Ms Duncan added: "We need to find the people who did this... I know there's been stabbings since James's attack - why are they still doing it? Why do they want families to go through this?"
She has implored anyone who knows what happened to James to share the information with the police.
The Met Police has said the driver of a white van who was in the area between 18:15 and 18:20 GMT on Tuesday 23 February might have vital information and officers are urging that person to come forward.
Related Internet Links
The BBC is not responsible for the content of external sites.