NHS worker left with serious facial injuries after London Tube attack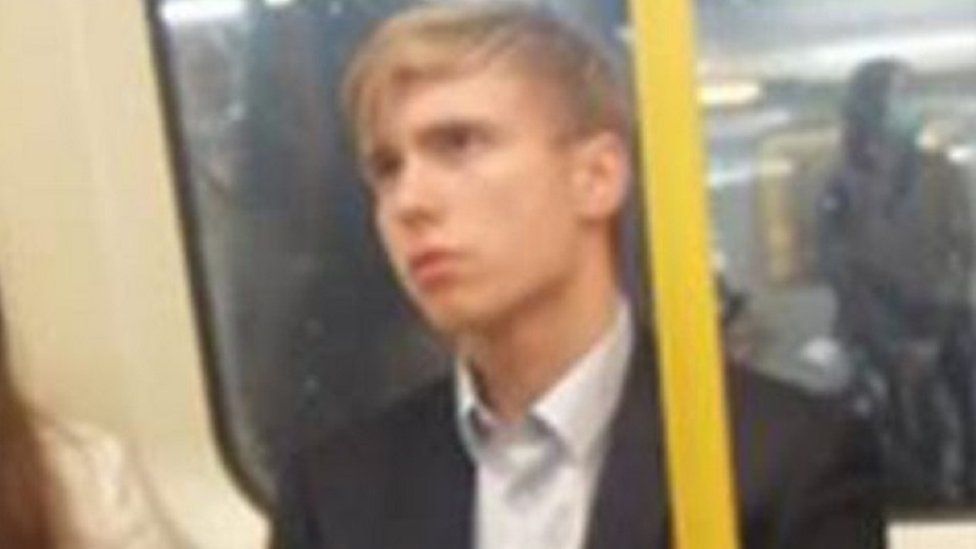 An NHS worker who was attacked after confronting a maskless man on the London Underground had to have metal plates put into his face.
The victim suffered a chipped jaw and three eye socket fractures after being repeatedly punched and then pushed onto the platform from the train.
The attack happened on the 3 October last year at 22:00.
British Transport Police have released an image of a man they want to speak to in relation to the attack.
He is described as white, in his 20s, with blonde hair, clean shaven and wearing a navy blue suit with light blue shirt. He was also carrying a green umbrella.
The victim approached a group of three maskless people, including his attacker, as he was preparing to get off the train at High Street Kensington and an argument broke out.
The group of two men and one woman continued on the Circle Line following the altercation.
Police would like anyone with information, or who witnessed the attack, to come forward.
Wearing masks was made compulsory on public transport on 15 June 2020.
Fines or not wearing one start at £200 and increase for repeat offences up to a maximum of £6,400.
Related Internet Links
The BBC is not responsible for the content of external sites.