Richard Okorogheye: Mother calls for more help to find missing son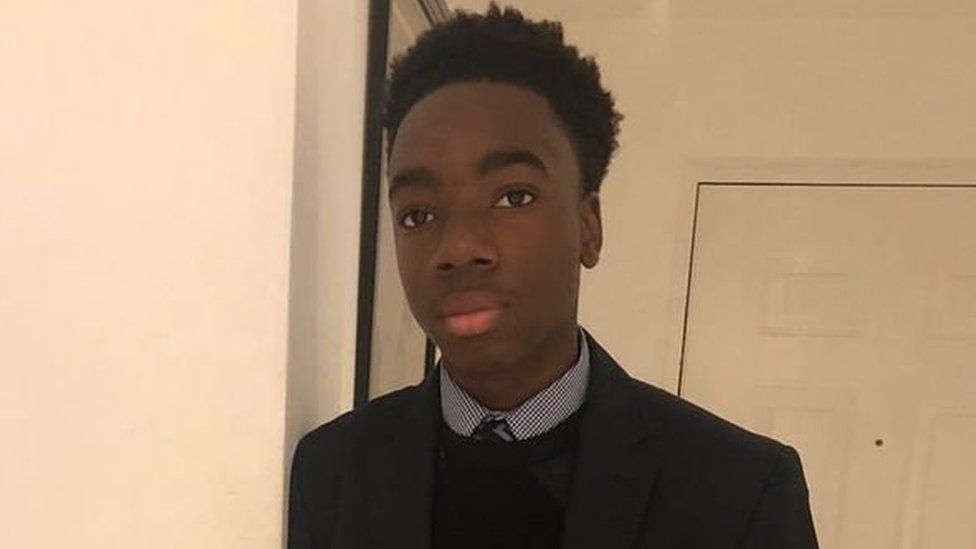 The mother of a west London university student, who has been missing for more than a week, has urged him to come home and called for more help to find him.
Richard Okorogheye has not been seen by his family since 22 March when he left their home in the Ladbroke Grove area.
The 19-year-old, who has sickle cell disease, did not take his medication or any money.
His mother, Evidence Joel, said her family needed to know he was ok, adding: "We need him at home."
"I would tell Richard personally 'Come home, we love you, we miss you terribly. We're not angry, we just want to know you're ok'."
Mr Okorogheye was last seen boarding the 23 bus southbound in Ladbroke Grove at about 20:45 GMT on 22 March.
CCTV footage showed he was wearing black clothing and was carrying a black satchel with a white Adidas logo.
It is unknown where he got off the bus and police have asked anyone who may have been around Ladbroke Grove at the time to get in touch.
Ms Joel described her son as "a very civilised boy, he's very focused, intelligent, loved by everyone".
She said: "We feel he has been taken away - he went to a friend and something happened there.
"If anybody has seen Richard, please tell Richard to come home.
"Please, tell him to come home. We need him at home."
Ms Joel, a nurse, said she returned home from work at about 21:00 GMT and assumed her son, who had only been leaving the house for regular blood transfusions, was in his bedroom.
His condition affects how red blood cells work in the body.
She claimed that when his disappearance was first reported, police "did nothing" and initially told her the 19-year-old was an adult, who could go out and come back whenever he wanted.
"I said 'he's a young adult with a medical condition and he has left home without his medication'."
She said she told officers he had "no jacket, no money, so I'm worried, I'm concerned about his wellbeing" but the "response was 'sorry'".
"Every time I called them, they said there was no update," she said.
"If you're doing something there, should be a result, no?
"They kept telling us there's no update - that was not very encouraging."
She said that it was only on Sunday and Monday that she "felt like they were doing something".
She added that her son, who has also in the past been known to frequent the Westminster, Hammersmith and Fulham areas, had been "struggling to cope" with his university course.
The Met said it was "following every lead possible" to find the teenager, including speaking with witnesses and examining CCTV.
Ch Insp Claire McCarthy added officers have been "working tirelessly to locate Richard".
Related Internet Links
The BBC is not responsible for the content of external sites.