Richard Okorogheye: Police appeal to missing student to 'get in touch'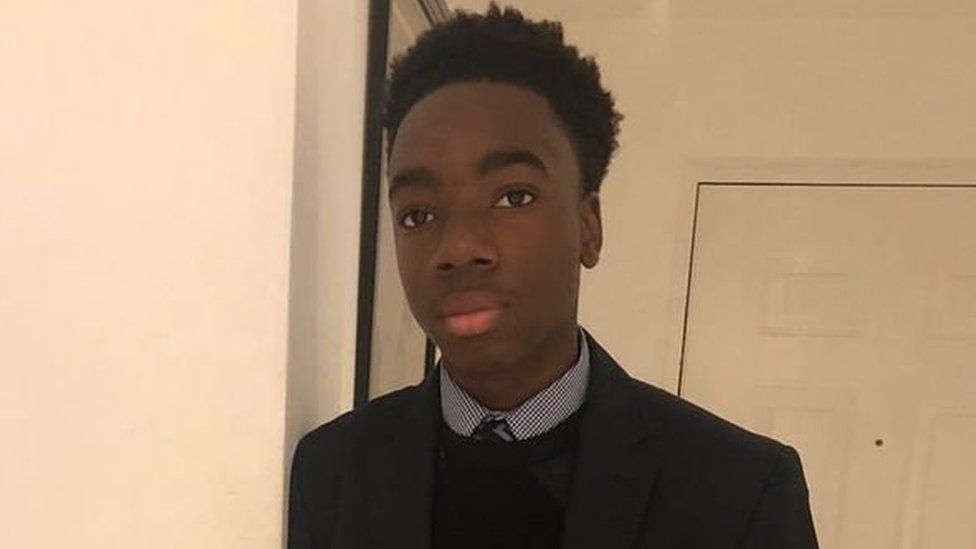 Police have directly appealed to a missing student to get in touch, as a search of a forest near where he was last seen enters a third day.
Richard Okorogheye has not been seen by his family since 22 March, when he left their home in the Ladbroke Grove area.
The 19-year-old, who has sickle cell disease, took a taxi to Loughton, Essex. He was last seen near Epping Forest on CCTV.
The Met Police called on Mr Okorogheye "to let us know you are safe".
Det Supt Danny Gosling said: "My message to Richard is clear. Our only concern is your safety.
"You are not in trouble and have done nothing wrong.
"If you read or hear this message we would ask you to contact us, or someone you trust, to let us know you are safe.
"Your loved ones and many other people who you do not even know, are very concerned."
Mr Okorogheye was seen boarding the number 23 bus southbound in Ladbroke Grove, Kensington, at about 20:45 GMT on 22 March.
He did not take his medication or any money when he left home.
CCTV footage showed the Oxford Brookes student was dressed all in black and had a black satchel bag with a white Adidas logo across his lower back.
He is now known to have taken a taxi from west London to Loughton where he was then captured on CCTV, walking alone on Smarts Lane towards Epping Forest at 00:39 GMT on 23 March.
A large team of specialist search officers and police dogs have been searching the forest since Thursday.
Nothing of relevance to the investigation has been found, police said.