London's first Aids memorial planned for Tottenham Court Road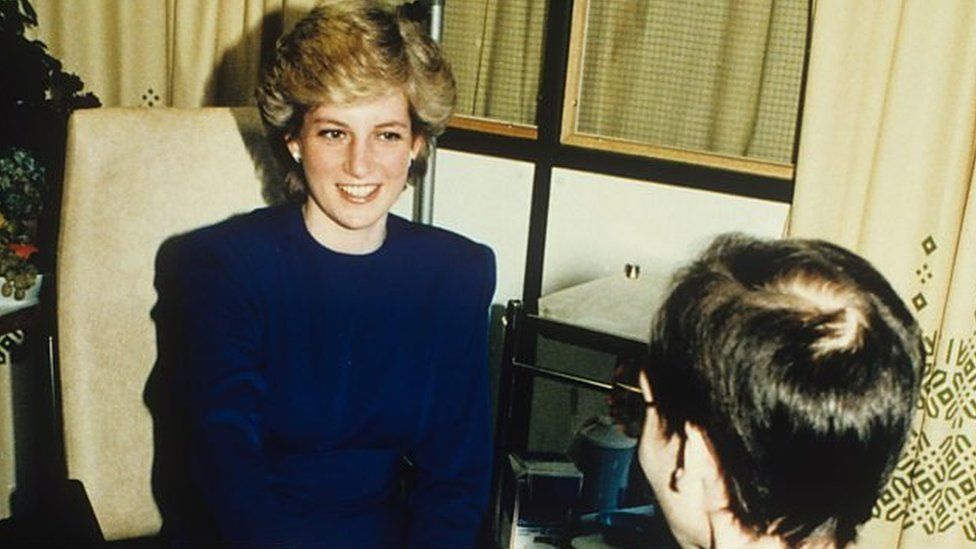 The capital's first Aids memorial will be built close to a hospital where the first patients with the virus were treated more than 40 years ago.
The sculpture will sit in Tottenham Court Road, near to the former Middlesex Hospital, which was where the UK's first Aids unit was opened by Princess Diana in 1987.
Campaigners from Aids Memory UK said the pain of the HIV/Aids pandemic is "still as fresh as it was then".
The design will be revealed later.
The group chose to have it placed near the site of the ward where the UK's first HIV/Aids patients were treated.
She did so without gloves, publicly challenging the notion that HIV/Aids was passed from person to person by touch.
'We must turn the tide on this'
Many families of loved ones who died of the virus joined the campaign after their views changed over the years, Aids Memory UK said.
Lord Fowler, the Lord Speaker of the House of Lords, was among writers, MPs and survivors who backed the campaign.
"It will remind us that we must do everything we can to help people right now who are unnecessarily dying of HIV/AIDS. We must turn the tide on this," he said.
Campaigner Ash Kotak said the memorial would be a reminder that "the fight to end Aids worldwide continues".
"HIV it is more than a virus because society's view of people living with HIV is so negative.
"There is still so much abuse towards people living with HIV despite those on with sustained, working medication cannot pass on the virus to anyone else," he added.