Twickenham cobbler Tony Mumford named as e-scooter crash victim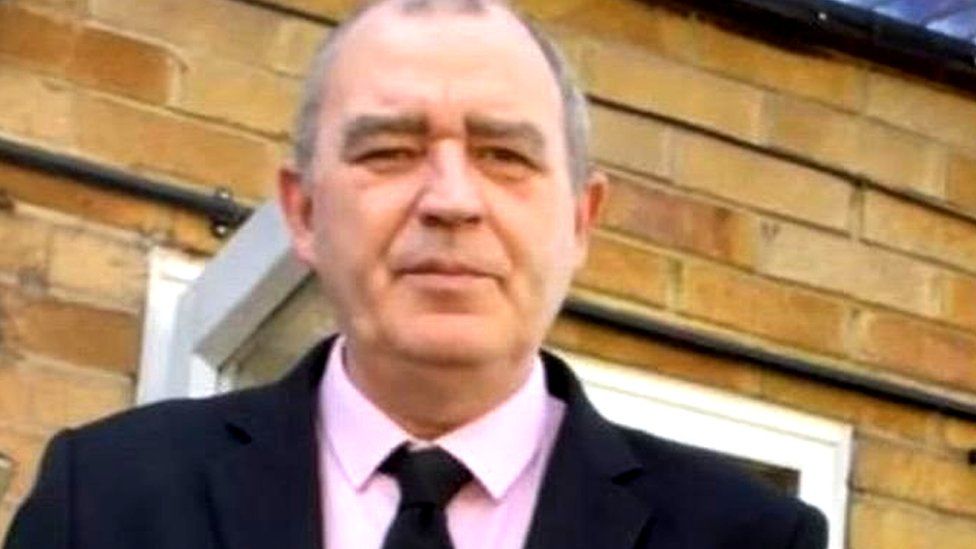 A man who died a week after falling from an e-scooter in London has been named as Tony Mumford.
The 53-year-old, who had a repair shop on Church Street in Twickenham called Toe-Knees, was found injured on nearby Heath Road on 15 July.
He was on life support at hospital in Paddington where he received "the most amazing care," his partner Cheryl said.
He has been described as a "lovely, honest, skilled and helpful person, a rare breed in today's mad world".
No other vehicles were involved in the crash, according to police.
"We were always encouraged that there was hope of him recovering, even though he has suffered too many injuries to list, with sadly his biggest injury being on his brain," his partner said.
"It was not possible for them to stop the swelling and believe me, they tried everything.
"Sedation was stopped on Tuesday and myself, Tony's daughters and my sons were asked to go and say our last goodbyes," she said.
Mr Mumford was publicly thanked in 2010 for the help he gave to an 11-year-old with cerebral palsy, who wore her shoes out quickly because of the way she walked.
The girl said Mr Mumford added extra rubber to her shoe "without it being obvious" so her peers did not notice anything unusual.
Mr Mumford was also known for his creative shopfront and window displays, such as Christmassy elven shoemakers and plant and flower-filled shoes and boots.
"Tony was such a kind, thoughtful man," said one customer. "I have been taking my shoes into the shop for 16 years... and without fail he was always lovely."
Another said: "Tony was a very polite man who seemed to be able to repair anything. Church Street won't be the same without him."
And a third said: "Tony was a kind and generous man who always greeted the dogs in his shop before their owners. He'll be greatly missed by so many two and four-legged friends".
A fundraiser has been set up to cover expenses for Mr Mumford's funeral and help his family with other bills.
Cheryl wrote on the donations site: "The shop is closed for the week but there is a number for a good friend of Tony's and mine in Twickenham who has keys and can open the shop if anyone needs to collect anything. Her number is on the door and also my number is on the door too."