Hyde Park £205m mansion makeover gets go-ahead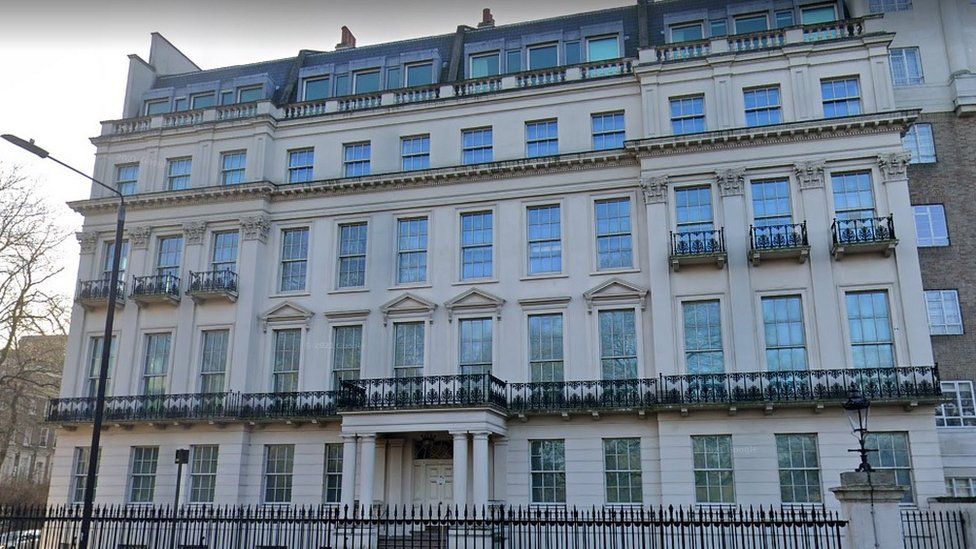 A billionaire has been given permission to rebuild a nine-floor private mansion overlooking Hyde Park.
Hong Kong-based property developer Cheung Chung-kiu has gained permission to partly demolish and reconstruct 2-8A Rutland Gate, Knightsbridge.
Mr Cheung bought the 5,800 sqm (62,000 sq ft) property for £205m last year - reportedly the most expensive property ever sold in the UK.
Westminster Council said the plans fall outside a ban on new homes over 200sqm.
The seven-storey property was built as four grand family homes before being converted into one house in the 1980s.
The previous owner was Crown Prince Sultan bin Abdul-Aziz of Saudi Arabia who died in 2011.
The new home will come complete with extended two floors of basement for Mr Cheung's collection of luxury cars.
In 2019 the council imposed a ban on "Monopoly board-style" residences over 200sqm to free up space for affordable homes.
As this site was previously a single dwelling, planning rules allow it to be replaced, Westminster Council said.
A council spokesperson said: "This year the council introduced a policy which will prevent the construction of new homes over 200 sq metres. 
"This policy does not apply to the redevelopment of existing single dwellings.
"Building the right type of homes for people to live in is a priority for the council and Westminster has delivered over 725 new affordable homes since 2017."
The proposed redevelopment would raise close to £1m in the form of a Community Infrastructure Levy - used by local councils and metro mayors to support the local area.
The 45-bedroom house is just south of Kensington Gardens and 68 of its 116 windows have a view of Hyde Park.
Previously, planning permission was granted to convert the property into 13 flats, but the building has been vacant for at least 10 years. The overall height of the building will increase from 41.7m to 46.5m.
The latest plans for the building were voted through unanimously at a Westminster planning committee meeting on Tuesday.