Chelsea's Ivy Asia restaurant sorry for 'culturally insensitive' advert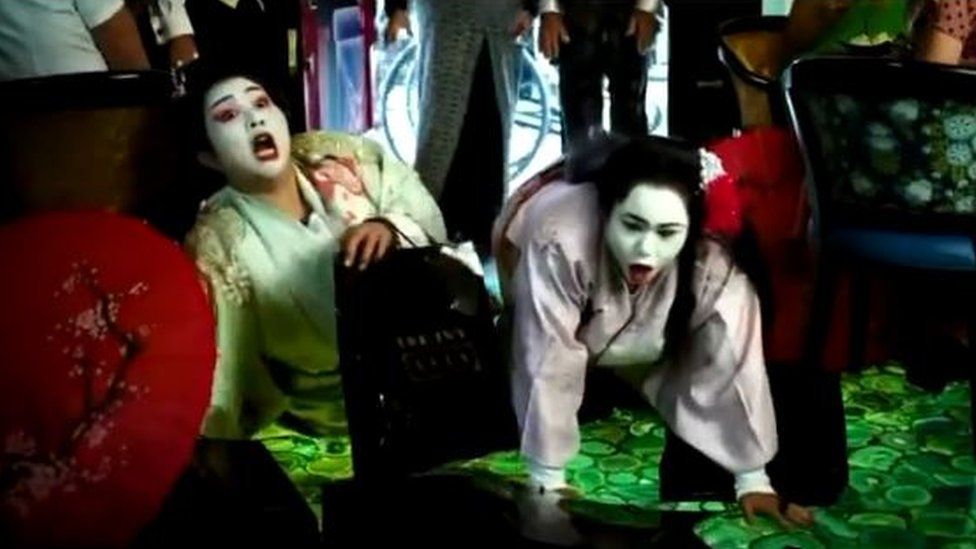 A restaurant has apologised for a "culturally insensitive" ad campaign.
The Ivy Asia in Chelsea, west London, posted a video on social media which featured women dressed as geishas being pulled in a rickshaw to the restaurant.
Food writer Jay Rayner was among the advert's many critics, describing it as "premeditated racist stereotyping". The video has since been deleted.
The Ivy chain, best known for its original restaurant in Soho, said it was conducting an internal review.
In the advert, women dressed as geishas struggle to get into a rickshaw being pulled by an elderly Asian man. It tips over and they are saved by a martial arts-type figure labelled "the hero", who uses superhuman strength to propel them to the restaurant.
Once there they struggle to get through the doors with bags of shopping. They then fall through the doors and are stared at by other customers.
In other crass restaurant news the knuckle draggers behind the dismal ivy Asia Chelsea promo video have decided they were merely naive and insensitive rather than, yknow, up to their arm pits in premeditated racist stereotyping from front to back of house. pic.twitter.com/AYMwvs7OaF

— Jay Rayner (@jayrayner1) August 8, 2021
In a statement posted on Instagram, the Ivy Asia said: "We would like to sincerely apologise for the offence caused by our marketing video. It was wrong. It was done naively and it was totally inappropriate and culturally insensitive.
"We had a complete ignorance of understanding."