London mayor Sadiq Khan offers sanctuary to fleeing Afghans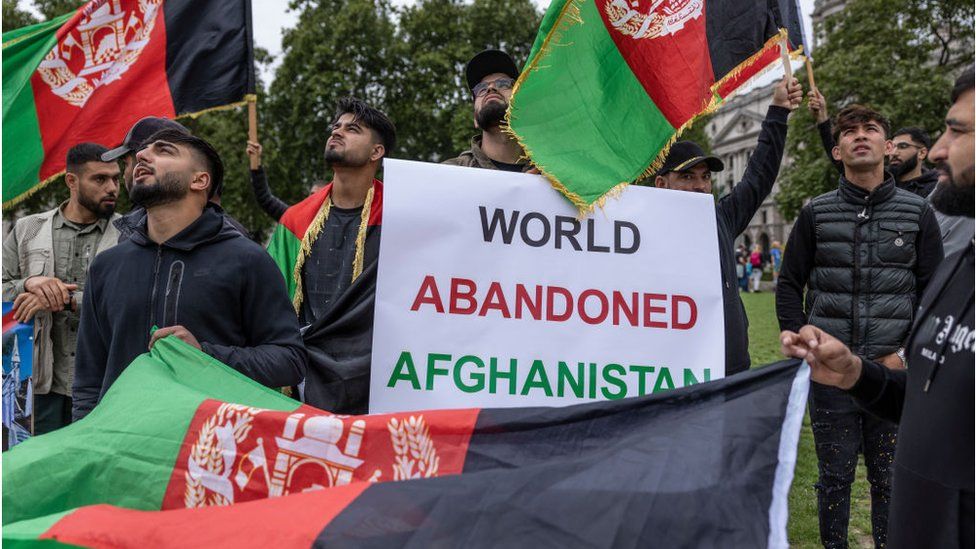 London mayor Sadiq Khan has said the capital "stands ready to help" as thousands of people flee Afghanistan.
Mr Khan described London as having "a proud history of providing refuge" and asked the government for funding for accommodation, healthcare and education.
He also said "immediate action is needed" to help those at risk of persecution.
The UK government has already committed to resettling 20,000 refugees.
Mr Khan added: "The unfolding situation in Afghanistan is a tragedy and it is utterly heart breaking to witness".
Council leaders across London, including those in Hammersmith and Fulham, Newham, and Brent have joined the calls for action, offering to support the effort to resettle Afghans in the capital.
Up to 5,000 Afghan refugees are expected to arrive within one year, which Home Secretary Priti Patel called a "deliverable target" after saying the country "cannot accommodate 20,000 [extra] people in one go".
Mr Khan also said Afghan settlers should be given permanent leave to remain with the right to work, so they can establish a long-term future in the UK.
"Our city has a proud history of providing refuge to those seeking sanctuary... I urge ministers to now step forward and give boroughs the financial support they need to resettle Afghan families and help them to establish a long-term future in our open and welcoming city," he said.
Related Internet Links
The BBC is not responsible for the content of external sites.