Patient abuse causing 'workforce burnout' for GP staff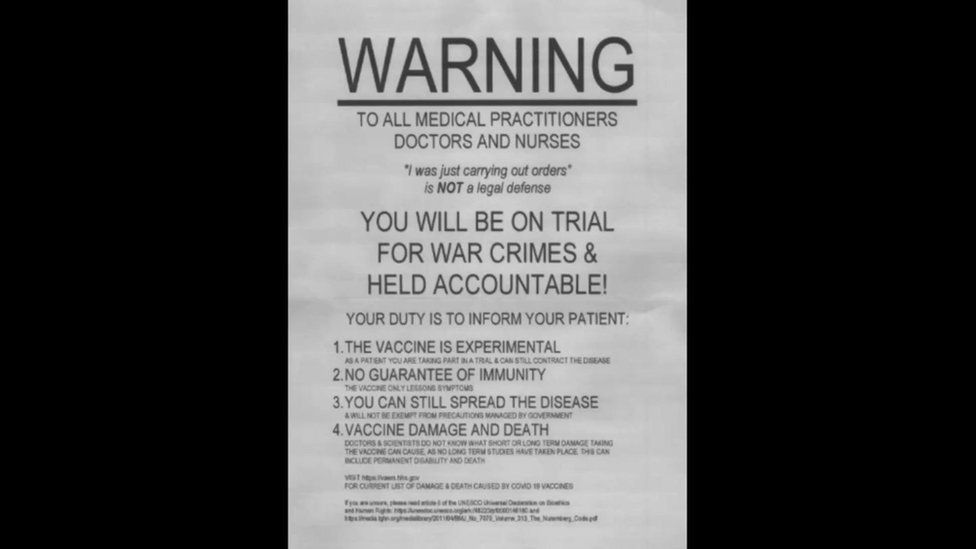 Most GPs in London have reported a rise in abuse from patients, harming the wellbeing and mental health of doctors and practice staff.
About 80% of surgeries said the increase in physical, verbal and online attacks has led to "workforce burnout", according to a survey by the Local Medical Committee (LMC).
Changes to working methods because of Covid have added to the pressure.
The inability to have face-to-face appointments has upset some patients.
Dr Simon Parton, who has a practice in Lewisham, said he and his colleagues were trying to balance the needs of patients with looking after their own welfare.
He explained: "I've seen staff in tears, they're anxious, some are questioning their role and whether they want to be here.
"We look to understand why some patients feel agitated, but we also have a duty of care to our staff."
Some clinics have also been targeted by anti-vaccine supporters who have equated medics with war criminals.
Others have seen an aggressive response to the roll-out of the inoculation programme.
What is burnout and what causes it?
Michael West, professor of work and organisational psychology at Lancaster University, said in simple terms, stress and burnout at work are when the demands on personnel exceed the resources available.
It can be in terms of both not having appropriate equipment, or not having been trained in necessary skills, he explained.
There are three main arms:
Emotional exhaustion
Cynicism or detachment
A lack of personal accomplishment
In relation to the NHS, Prof West said: "Burnout could also be described as 'moral distress', where the individual concerned believes that 'I am not providing the quality of care that I should be providing for the people I am offering services for'."
The London-wide LMC said that limitations placed on practices by infection control measures, combined with the release of pent-up demand for GP services and misinformation about the Covid vaccination campaign, were factors in the rise of abuse of staff by patients.
"Staff have been receiving profanity-filled letters and text messages in response to vaccination reminders, and those making calls are getting abuse and threatened with violence, all just for doing as instructed by the NHS," the committee said.
Related Internet Links
The BBC is not responsible for the content of external sites.