Met officer committed misconduct during child abuse probe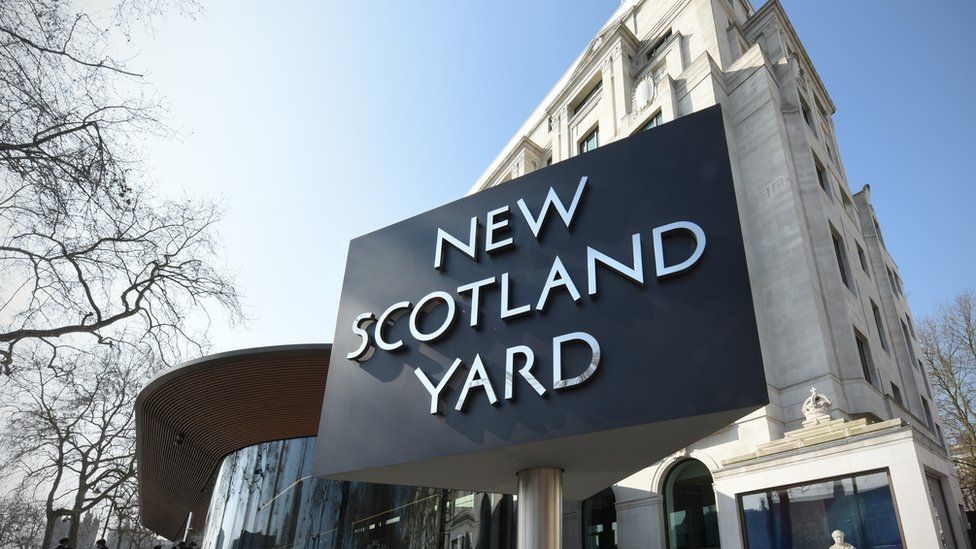 A senior Met Police officer committed misconduct by failing to disclose his contact with a fellow officer before submitting evidence at her trial for possession of a child abuse video.
Before the trial, she contacted Ch Supt Simon Ovens for advice.
An independent disciplinary panel found Ch Supt Ovens committed misconduct by not disclosing this information.
Ms Williams' trial heard she received the video via WhatsApp from her sister who had been sent the clip by her boyfriend.
The officer said she had not viewed the 54-second video and did not know it was on her phone.
The 54-year-old was sentenced to 200 hours of unpaid work.
At the time of the trial Ch Supt Ovens was chair of the London branch of the Police Superintendents' Association (PSA), and was asked to make a witness statement on the advice of the Crown Prosecution Service.
He initially declined to make a statement, citing confidentiality arising from his role at the PSA, but later provided the document on 5 June 2018.
Ch Supt Ovens said his statement was made from memory and was in broad terms, despite more detailed information being available on his phone.
His statement was found to be "incomplete, inaccurate and misleading" and was not served as part of the prosecution.
The independent panel heard he failed to refer to voicemails, text messages and phone calls between himself and Ms Williams on his work phone four months before.
The Independent Office for Police Conduct (IOPC) later seized Ch Supt Ovens' work devices and found a record of the calls and messages.
An allegation that his actions had discredited the police force and "undermined public confidence in it" was found not to be proven.
The panel ruled there should be no further action taken against him.