Sarah Everard: Met Police missed Wayne Couzens indecent exposure link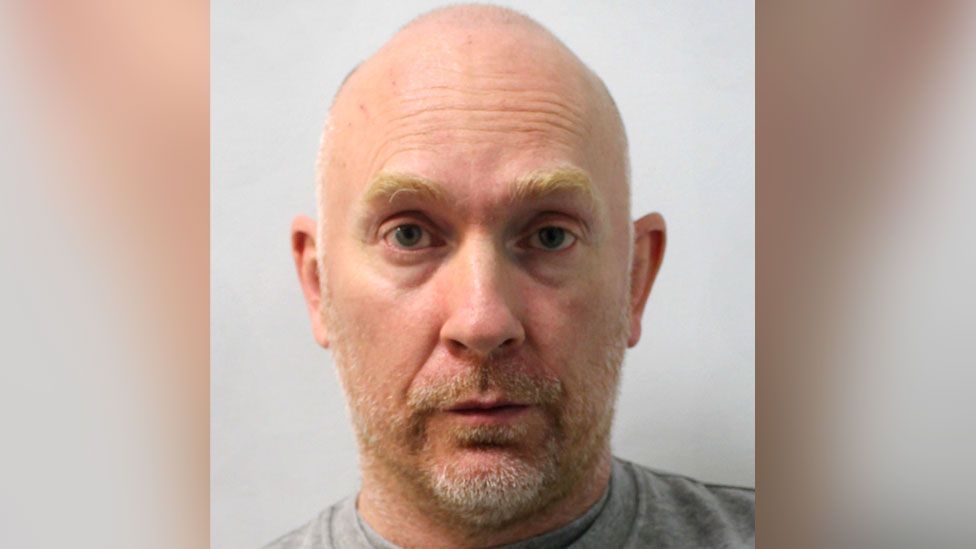 Police missed that Wayne Couzens' car linked him to an allegation of indecent exposure, a Met review into how he became an officer in London has found.
Information that may have identified him as a potential sex offender was received by the force 72 hours before he killed Sarah Everard.
The two unrelated reports, and how officers dealt with them, are being investigated by the Independent Office of Police Conduct (IOPC).
The IOPC is looking into the Met's handling of three potential incidents.
The most recent one concerns whether officers "responded appropriately" when they were called to a fast-food restaurant in south London on 28 February, three days before the marketing executive was kidnapped.
In a statement issued on Thursday night, the Met described the incident as being subject to "a live criminal inquiry".
"That crime was allocated for investigation but by the time of Sarah's abduction it was not concluded," the force said.
It added it would "re-evaluate our approach to indecent exposure".
Separately in 2015, Kent Police received a report of an alleged indecent exposure.
Couzens was not named as the suspect, but the vehicle involved was identified. That information would have been enough to establish that Couzens was the owner.
Speaking to reporters at Scotland Yard, Assistant Commissioner Nick Ephgrave said Kent Police had investigated the report and took no further action.
He explained: "One of a number of checks that forms part of the vetting process may not have been undertaken correctly when he joined the Met.
"This check related to a vehicle that was registered to Couzens that was linked to an allegation of indecent exposure that was reported to Kent Police in 2015."
The assistant commissioner said the review into the vetting of Couzens concluded that even if that information had been known, it would not have changed the outcome.
However, the reasons for this remain unclear.
The statement the Met issued on Thursday night added: "We want the public to have confidence in our vetting and are taking extra measures to ensure our processes are the best they can be and address any potential weaknesses. 
"Vetting is a snapshot in time and, unfortunately, can never 100% guarantee an individual's integrity."
Meanwhile, two senior Met officers told London Assembly's Police and Crime Committee they were not aware of rumours that Couzens was nicknamed "the rapist" by colleagues.
However, HM Chief Inspector of Constabulary Sir Tom Winsor said the nickname was known by some officers.
Sir Tom, who in his role has responsibility for the inspection of police forces, told the BBC Couzens "also had allegedly a reputation in terms of drug abuse, extreme pornography and other offences of this kind".
Related Internet Links
The BBC is not responsible for the content of external sites.