Women's safety: Police video calls to verify Met officers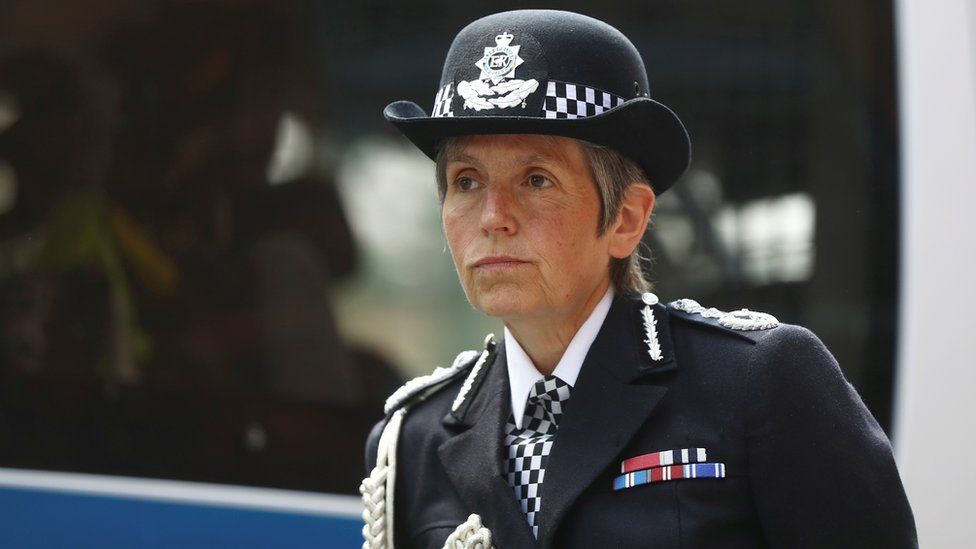 Plain-clothes officers in London will video call a uniformed colleague to confirm their identity when stopping a lone woman, it has been announced.
She told City Hall "the onus is on the officer" to make lone women feel safe.
The video call will be "instigated by the officer and not by the woman having to ask for this," Dame Cressida said.
Dame Cressida said it was not the force's intention to create headlines that alarmed people.
She told London Assembly members that the new scheme would be called Safe Connection.
The Commissioner explained it would allow a woman who was stopped by an officer to immediately have verification they are genuine.
Dame Cressida said: "Because my plain-clothes officers will call into a control room, they will then have a video call with a sergeant in uniform who will say 'yes that's so-and-so, he's PC XYZ' and so on".
She added: "The onus is on the officer to deal professionally with the person that they are speaking to.
"In the very unusual circumstance in which a plain-clothes officer is talking to a lone female, which is likely to be extremely unusual in London, we would expect them to go to every effort first of all to recognise that the woman may feel uncomfortable, to explain themselves well, to identify themselves well.
"It would normally be the case that they [officers] would be in a pair anyway."
Fears were raised after Ms Everard was raped and murdered by Wayne Couzens in March.
As a serving officer he used his warrant card and handcuffs to kidnap the 33-year-old as she walked home from a friend's house in south London.
Related Internet Links
The BBC is not responsible for the content of external sites.