Stephen Port: Police made assumptions about the gay community, inquest hears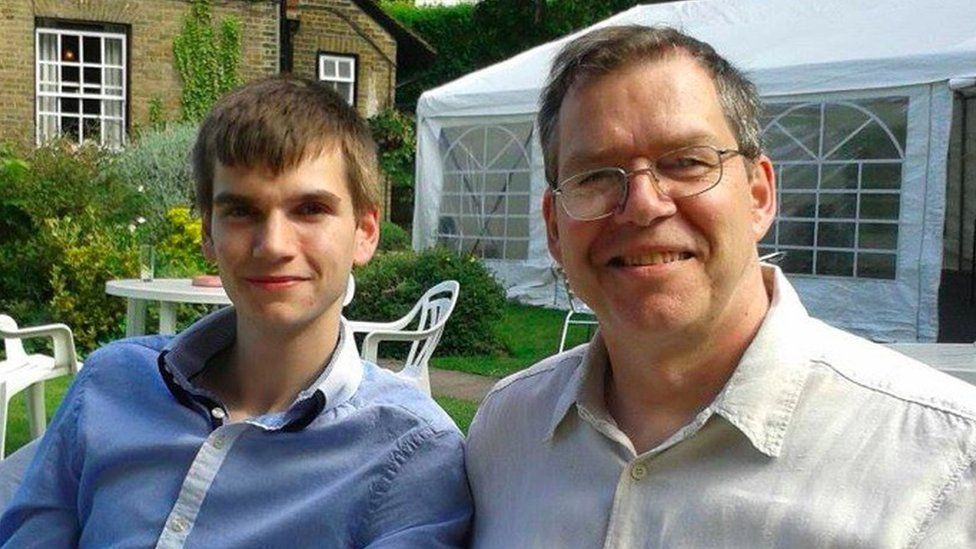 Police made an assumption about the gay community when probing the murders of four young gay men, an inquest heard.
Stephen Port killed Daniel Whitworth in 2014 by giving him an overdose of the "date-rape" drug GHB. He also killed three other young men the same way.
Mr Whitworth's stepmother said a Met detective described GHB as a "drug used in gay circles".
"I feel the victims were treated the way they were because of the circles they moved in," Mandy Whitworth said.
The inquests into Port's four victims, being held at Barking Town Hall, are examining whether police could have stopped the killings sooner by acting differently.
Mrs Whitworth said an officer had told her to ask her stepson's boyfriend about GHB as "they know about this stuff".
She described the statement as "discriminatory", adding that she believed "the police made an assumption about the gay community".
Mr Whitworth, 21, from Gravesend, Kent, was found in a churchyard near Port's flat in Barking, east London, metres from where Gabriel Kovari was found dead a few weeks before.
A fake suicide note was placed on his body, which suggested he took responsibility for Mr Kovari's death.
Mrs Whitworth told jurors she "couldn't believe" the contents of the note.
"I couldn't believe he'd taken the life of someone else and it hadn't shown," she said.
"It seemed to us that the police had already decided that Daniel was responsible for taking his own life and the life of another and were not open to any other possibility."
At the original inquest in 2015, she said the evidence presented made the case "look very sinister" and that Mr Whitworth's grandmother had stated it was "foul play".
"We knew there was someone out there," she said.
Meanwhile, Daniel's father Adam Whitworth told the inquests he did not confirm that the handwriting on the suicide note was his son's, contrary to claims by a police officer.
On examining the note, Mr Whitworth said: "I was not there myself as a handwriting expert, I saw this note for five or 10 minutes.
"I was desperate to see that note. I was there to read through it and see what it is all about - checking the handwriting was not my top priority."
It was later discovered that the note had been written by Port to cover his tracks.
Det Con Yinka Adeyemo-Phillips previously gave evidence to say Mr Whitworth confirmed the handwriting was his son's.
Andrew O'Connor QC, counsel for the coroner, asked if he remembered saying that.
Mr Whitworth replied: "I definitely did not say it was.
"Me and (my partner) Mandy looked at it. Cannot confirm it was Daniel's handwriting."
He added that he pointed out there was nothing in the note that identified it as Daniel's - no words or phrases he would use or personal information.
An earlier inquest, which recorded an open verdict, heard that the note was also checked against a sample from the victim's diary.
Mr Whitworth, Mr Kovari, 22, Anthony Walgate, 23, and Jack Taylor, 25, were all found dead near Port's flat in Barking between June 2014 and September 2015.
In 2016, Port, now aged 46, was found guilty of murdering all four men. He is serving a whole-life prison sentence.
Related Internet Links
The BBC is not responsible for the content of external sites.