Downing Street party: Grieving sons whose father died alone 'disgusted' with PM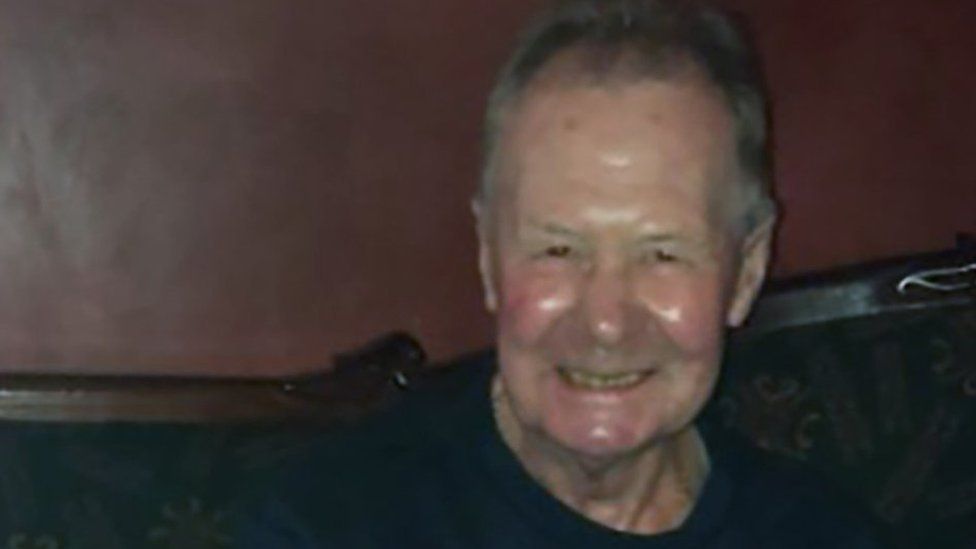 Sons whose father died alone at the start of the pandemic say they are disgusted with Boris Johnson and the alleged Downing Street Christmas party.
David Eales, 84, died of Covid 19 in March 2020, following prostate cancer. His children were not allowed to be by his side due to Covid-19 regulations.
As the brothers grieved, Mr Johnson chaired a Christmas quiz with staff inside No 10, in what seems to have been a breach of lockdown rules.
Symon and Rodney Eales said they were infuriated government parties took place during the first Christmas spent without their father.
"To think they're having parties when people are dying comes across as so disrespectful," Rodney said.
"There should have been more respect for the 150,000 people who lost their lives during the pandemic."
The brothers called on Boris Johnson to resign, saying: "We just don't trust a word he says. We don't think he is fit to govern."
A Downing Street spokesman said the PM "briefly took part" in the virtual quiz on 15 December to thank staff for their work during the pandemic.
Mr Eales' sudden deterioration the night before he died meant his sons were desperate to visit him as he was "obviously not in a good way".
But when they called Hillingdon Hospital to request a visit at 09:00 GMT, they were told "under no circumstances" could they visit due to Covid regulations, and a further call from their sister-in-law also saw the receptionist "refuse to budge".
At 13:00 GMT, Symon called again and hospital staff told him his dad was "still with us" and that he could now visit.
But when Symon arrived on the ward, he found his father "dead and cold to the touch".
"I just couldn't believe it, it was just horrible," he said. "I think he must have been there for an hour, definitely at least an hour.
"Words can't describe how horrible it is to find a loved one just dead. He was just a piece of rubbish on a bed, that's what it felt like to me."
Rodney added: "We didn't get a chance to say goodbye. The poor man died on his own, in pain, and goodness knows what he was thinking."
The hospital was unable to confirm staff checked on Mr Eales after 11:30 GMT. No time of death was recorded.
A spokesman for Hillingdon Hospital said the Trust was committed to giving the best possible care to patients, especially at the end of their lives.
He said: "Although we are unable to comment upon individual patient cases, we are very sorry for the family's loss and the distress this has caused them.
"The issues raised by the family in 2020 were thoroughly investigated at the time and a full response was provided, including an explanation of how they might take the matter further if they wished."
Related Internet Links
The BBC is not responsible for the content of external sites.