Prof Chris Whitty: Air pollution is 'everybody's problem'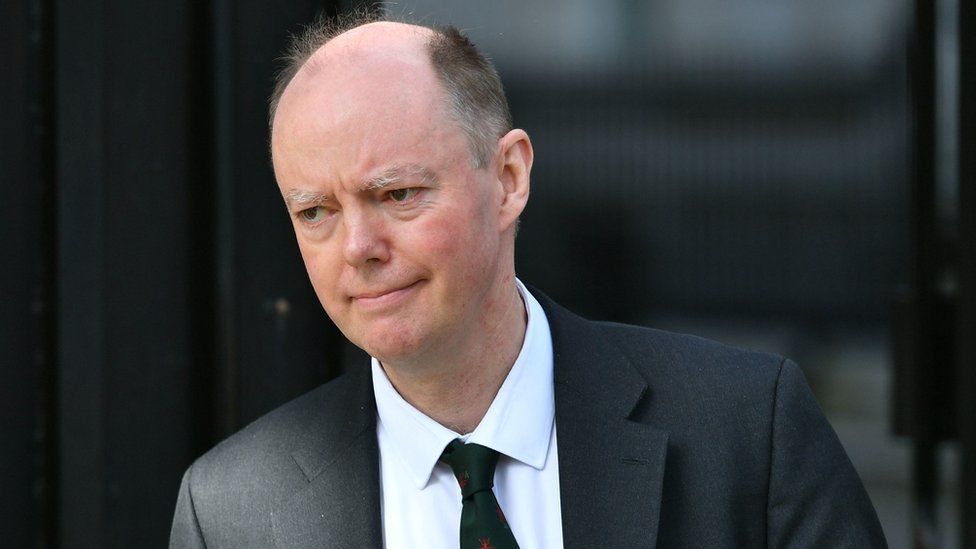 Air pollution is "everybody's problem and a problem at all times", Prof Chris Whitty has said.
Speaking at Clean Air Summit on Thursday, England's chief medical officer said air pollution increased the risks of strokes, heart attacks, cancers and other diseases.
The summit had been convened by the Mayor of London.
Prof Whitty told the summit the UK has "concentrated too little on air pollution for quite a while now".
"What we need to do is get the information from people who can say where and when air pollution is going to be most high risk," he said.
He called air pollution "a solvable problem".
"Many of the things that drive pollution where people live and work and study are entirely amenable to us engineering out of the problem, for example on transport," he said.
"Regulating out the problem" has been "very successfully over many decades," he added, pointing to the Clean Air Act in 1956 cutting pollution.
City Hall has committed to publishing updated air quality guides for local officials.
Sadiq Khan has called on health workers to play a greater role in informing patients of the risk of air pollution and how to protect themselves.
Ahead of the summit, Mr Khan said: "We simply don't have time to waste.
"Deadly air pollution is permanently damaging the lungs of young Londoners and affecting older people who are more vulnerable to the impacts of poor air quality.
"This is also about social justice. We know pollution hits the poorest Londoners, who are least likely to own a car, the hardest".