Croydon tram driver strikes postponed after pay offer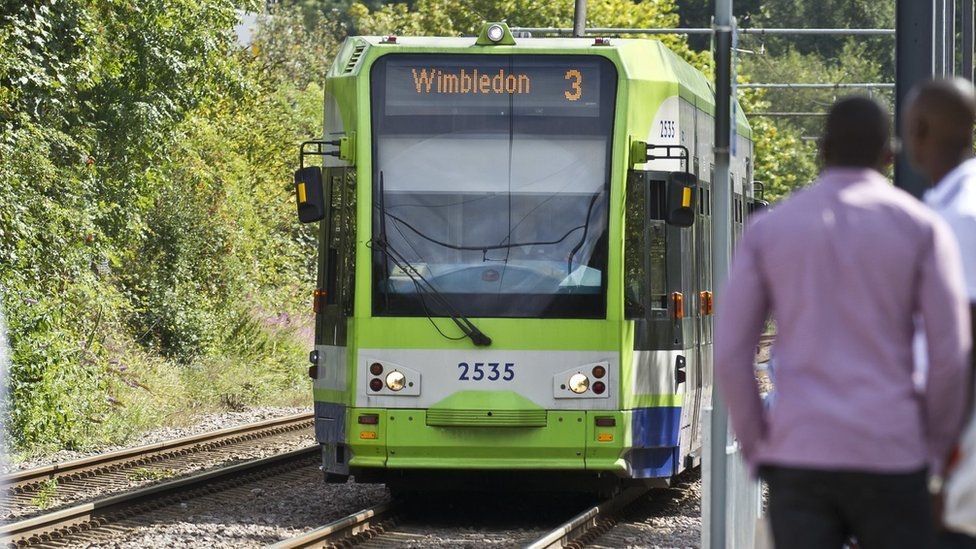 A planned three-day strike by tram workers in south London has been suspended following a new pay offer.
Aslef previously said that due to inflation an offered 3% pay rise was actually a pay cut.
First Tram Operations, the company which operates the system on behalf of Transport for London, has since made a revised offer.
Aslef official Finn Brennan said: "Although the improved offer does not meet our members' aspirations, Aslef will always look for a solution that avoids disruption to passengers and our members losing money unnecessarily while trying to achieve our objectives.
"So our negotiating team has agreed to postpone the strike action planned for next week so we can meet management at Acas to discuss and further improve their offer.
"The only reason management is now prepared to make an improved offer is because of the solid strike action that Aslef members have taken. It is their solidarity on four days of strike action so far that has brought management back to the negotiating table."
First Tram Operations said it wanted to find a solution with Aslef and that the action would have "disrupted Croydon residents and businesses needlessly, when the local economy is still recovering from the pandemic".
Mr Brennan said new strike dates would be announced if the dispute was not resolved.