Queen Elizabeth II: Boy, 7, receives posthumous letter from monarch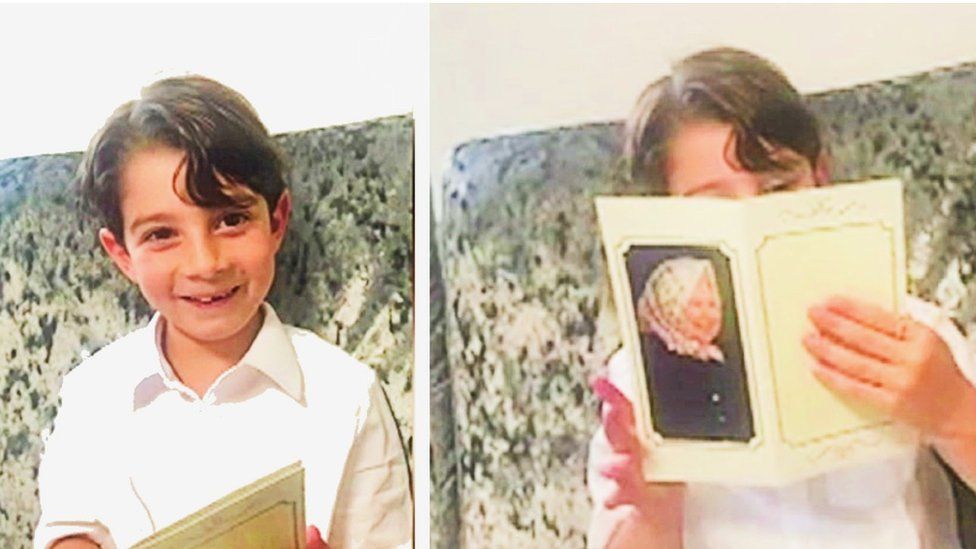 A seven-year-old boy has said he was "shocked and excited" to receive a letter from the Queen, posted on the day she died.
Charlie, from Ilford in east London, wrote to the monarch to congratulate her on her Platinum Jubilee.
His mother, Gemma, said he could not believe the card was real.
"I had to say, 'it's actually from Buckingham Palace, it's not me pretending'," she added.
The letter expresses the Queen Elizabeth II's "grateful thanks" for Charlie's "kind message on the occasion of the seventieth anniversary of my accession to the throne".
His mother said: "Charlie was so upset when I told him that, sadly, the Queen had died. He said that he hoped she had read his letter before she died."
She added: "It was so emotional and truly special to receive, and even more so when we noticed that it was sent on the day the Queen had died.
"He asked if he could show his headteacher and she was so impressed."
Charlie then took centre stage at Friday's school assembly to talk about the letter he sent and the card he received.