Croydon: Saxon graves discovered under car park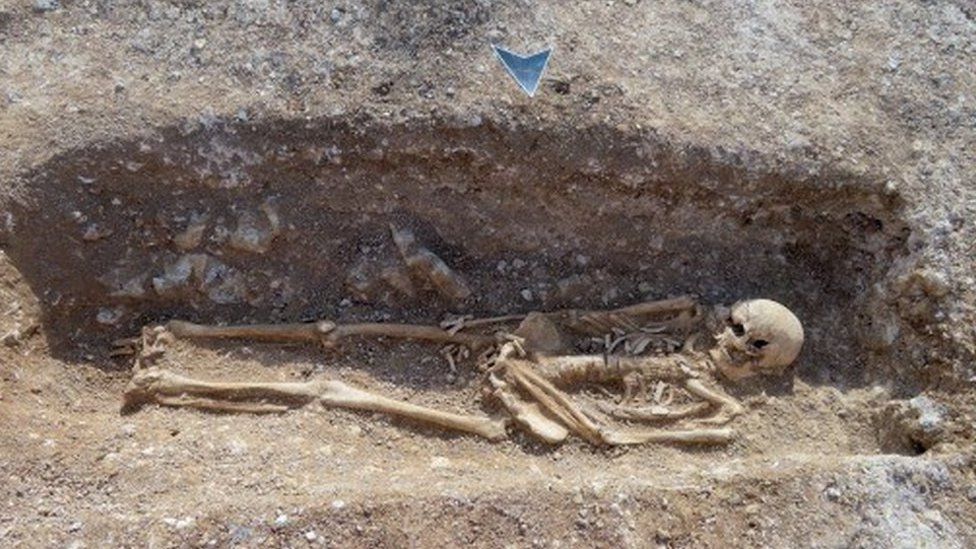 More than a dozen Saxon graves have been discovered underneath a Croydon car park.
Eighteen burials were unearthed under the Lion Green Road car park in Coulsdon.
They were found following an archaeological survey which was ordered by the council as part of the site's redevelopment into 157 new homes.
Previous excavations have found Roman burials, an undated dog burial and two disturbed graves.
The excavations were carried out by the Museum of London Archaeology (MOLA) for the developer in March 2021 and again a year later.
The 2021 excavations uncovered 12 burials, with another six discovered in 2022.
All are believed to be Saxon and six skeletons were found buried with iron knives in their left hand.