London mosques receive offensive letters in quake aftermath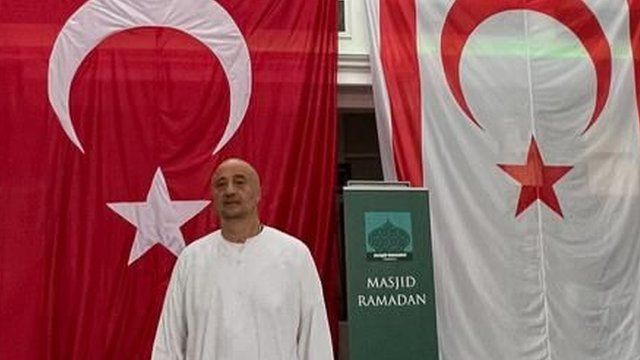 At least two mosques in London have received Islamophobic letters following the Turkey-Syria earthquakes.
The author of a letter received by Erkin Guney, chairman of Masjid Ramadan mosque, in Hackney, said they "could not stop smiling" seeing the footage of the disaster.
The father of three said his "stomach turned" after reading it.
The earthquakes have claimed more than 40,000 lives and seen some towns with 80% of buildings turned to rubble.
The anonymous letter wished for "more deaths" saying "the more Muslims that suffer the better".
It read: "I could not stop smiling watching the people being pulled from the rubble, some dead some still sadly alive."
It expressed "comfort" at news of entire families being killed in the disaster and wished for another earthquake in the region.
Mr Guney, who has overseen 300 aid boxes dispatched from the mosque, also known as Shacklewell Lane Mosque, said he had received hundreds of supportive messages.
He said the first line of the offensive letter mentioned "sorrow", adding: "It was only when I read the second line, I stopped in my tracks and realised it was a very hateful message. I was lost for words, it turned my stomach."
Mr Guney has origins in Famagusta, in Turkish-controlled Cyprus, where he says his town has witnessed 48 deaths, mostly children.
He added: "We are all still in a state of shock and grief. I cannot comprehend how someone would take time out of their day to formulate such poison.
"I only pray for that person as he must have so much hate in his heart, and be in dark hole."
The Metropolitan Police confirmed another mosque in Stoke Newington had also received a letter with racist and Islamophobic language.
The force added no arrests had been made but inquiries were ongoing.
Related Internet Links
The BBC is not responsible for the content of external sites.