Chris Kaba family concerned about watchdog resignations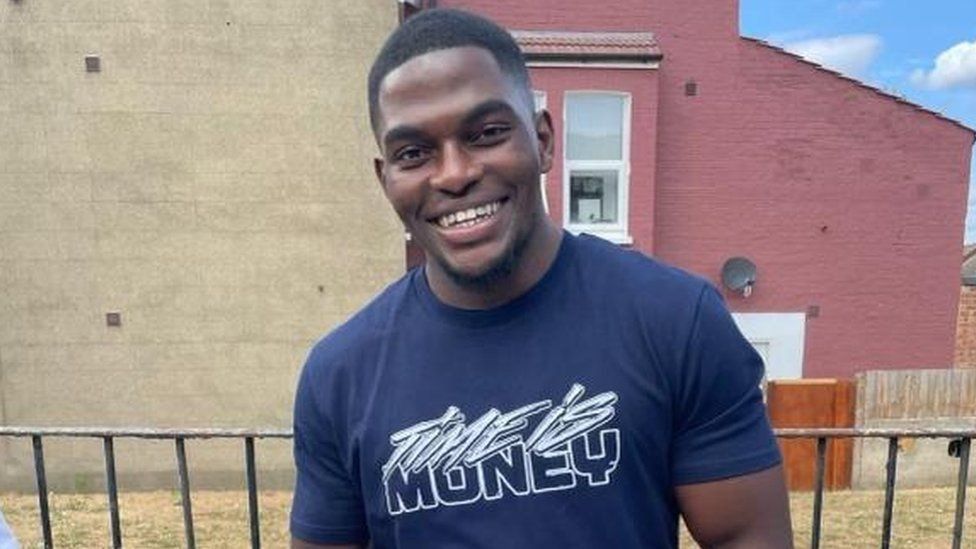 The family of an unarmed black man who was killed by police have voiced concerns over the resignations of two watchdog staff members overseeing an investigation into what happened.
The Independent Office for Police Conduct (IOPC) is investigating the shooting as a potential homicide and considering whether race was a factor.
An IOPC spokesman said: "We can confirm our investigation has concluded."
He added: "We are now deciding whether to refer the matter to the Crown Prosecution Service for a charging decision.
"We will also make our decision on whether the officer involved should face disciplinary action. We will confirm our decisions once all the parties involved have been informed."
Mr Kaba's family has accused the Met of racism and said it took too long for the force to suspend the police marksman. They have called for criminal charges to be brought.
An inquest has been opened and adjourned into the construction worker's death.
The family released a statement reading: "We have concerns that two of the senior people at the IOPC who have been overseeing the homicide investigation in this case — Michael Lockwood and Sal Naseem — have resigned during the investigation."
The family said they found it "unsettling" and they were "concerned" about any potential impact on the inquiry and its timeframe.
"We have already waited too long to know if the IOPC is seeking advice on criminal charges from the CPS," they said.
The reason for Mr Naseem's resignation has not been disclosed.
The IOPC said that the recent departure of Mr Naseem "will have no impact on the progress of this investigation".
It said a "decision-maker" role had been reallocated to the director of operations, Amanda Rowe.
The inquiry was due to last between six and nine months.
At the opening of Mr Kaba's inquest, Inner South London Coroner's Court heard he had been driving an Audi that had been linked by police to a firearms incident the previous day, although his name was not included in a briefing given to officers.
At 21:52 BST on 5 September, about 15 minutes before the shooting, a pursuit began by officers in an unmarked police car with no lights or sirens.
After driving the Audi down Kirkstall Gardens, Mr Kaba was blocked by a marked police car and there was contact between the Audi and police vehicles, the hearing was told.
An officer standing to the front of the Audi then fired a single shot through the windscreen, which hit Mr Kaba in the head.
He was taken to hospital but died soon after midnight.
The IOPC previously said it was waiting on an external report it required in order to conclude its investigation and finalise its report.
It could then decide whether to refer a file of evidence to the Crown Prosecution Service for a charging decision.