Lawyers agree over Manchester Airport second runway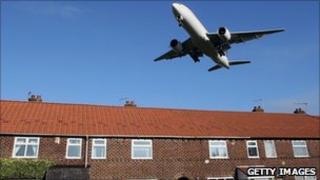 Manchester Airport has agreed a compensation deal with residents who claim the value of their homes has been affected by the second runway.
More than 300 homeowners living in Knutsford and Mobberley have been calling for compensation since 2001.
They claim that their quality of life and houses prices were diminished by additional flightpath noise.
An airport spokesman said it was committed to working with residents to work out individual claims.