Bury car park plunge death vicar had been arrested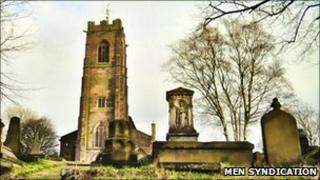 A retired vicar who fell to his death from a car park in Greater Manchester was under investigation by police.
Reverend Frank Bibby, 72, plunged nine floors at Millgate shopping centre in Bury on Tuesday. He was taken to hospital but died soon afterwards.
He had been arrested last year as part of a police investigation into unspecified historic allegations.
His death was referred to the police watchdog, which has decided not to investigate.
Detectives on Merseyside arrested Mr Bibby in July 2009 and he was released on bail pending further inquiries.
"No charges were ever brought and no further allegations against this man have been made to Merseyside Police," a spokesman said.
Police said there were no suspicious circumstances surrounding his death.
Mr Bibby had been the vicar at St Mary's Church in Prestwich, Bury, before his retirement.