Shipman's Hyde colleague warns of malicious GP risk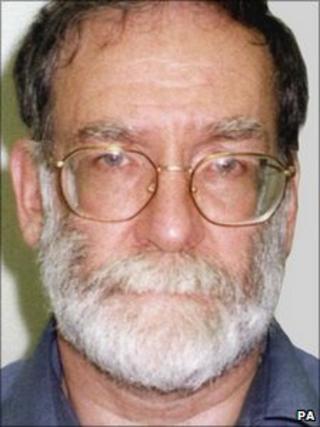 A doctor who worked alongside serial killer Harold Shipman has told the BBC there is still scope for wrongdoing within the medical profession.
Dr Raj Patel, who still works in Hyde, believes that a malicious doctor could still exploit weaknesses in GP systems - 10 years after Shipman was jailed.
Dame Janet Smith, who chaired the Shipman inquiry, also said more still needed to be done to protect patients.
Shipman was jailed in January 2000 for murdering 15 of his patients.
A subsequent inquiry decided he had killed at least 215 people over a period of more than 20 years, making him the UK's most prolific serial killer.
Shipman exploited weaknesses in death certification and other systems used by GPs to avoid detection.
Ten years on from his imprisonment, Shipman's Market Street surgery in the Greater Manchester town is now a thriving business. Dr Patel works over the road in the Brooke Surgery.
As a young GP he occasionally stood in for Shipman as a locum and counter-signed many of his cremation forms - Shipman lied on those forms to avoid alerting the authorities to his crimes.
When the Shipman Inquiry highlighted weaknesses in that system, doctors at the Brooke Surgery say they tightened procedures almost overnight.
Anyone counter-signing a form would always speak to a relative or carer of the deceased and always examine medical records.
"We decided that we did not have to wait for the authorities to write legislation," said Dr Patel.
"We determined, as a group of doctors, if we decided we would behave differently around particularly cremation then we could effect that change very quickly."
But it was not until January 2009 that the government introduced a more stringent cremation form nationally. But new tighter checks before a body is cremated do not apply to burials.
"The fact that the body is retrievable is an important factor for the process for burial to be more simple," Dr Patel added.
"However, I certainly note that there could be potential for some wrongdoing by a healthcare professional or even a carer."
It is a fear echoed by Dame Janet Smith, the senior judge who chaired the Shipman Inquiry.
In an exclusive BBC interview, she said the inquiry, which concluded its reports in 2005, had still not achieved as much as she had hoped.
"We haven't moved at all on basic death certification. It's exactly the same. There hasn't been any further work done since I moved off it in 2003," said Dame Janet.
Wholesale reform
For more than 20 years, Shipman used the drug diamorphine to kill patients both in their homes and at his surgery. He was jailed for life in January 2000 and committed suicide in prison in 2004.
In 2003, her inquiry recommended wholesale reform of death certification to make it less dependent on the honesty of a single doctor.
A single system covering burials and cremations, recommended by the inquiry, is yet to be implemented, although cremation forms have been made more stringent.
The government has said its new Coroners' and Justice Act, which includes plans for medical examiners to scrutinise death certificates, will help prevent a repeat of Shipman's killings.
"The act cannot function until secondary legislation in the form of rules have been prepared and brought into force," said Dame Janet.
"And that hasn't happened yet. That will take another year or two at least."
The Department of Health has insisted that the majority of recommendations from the Shipman Inquiry have been implemented with the aim of improving the quality and safety of patient care.
"Reforming the process of death certification requires changes to primary and secondary legislation - this takes time." said a spokesman.
"We've already made changes to primary legislation and decisions on priorities for this area will be made in the coming weeks."
Revalidation of doctors
The Shipman Inquiry was also highly critical of the General Medical Council's (GMC) approach to managing dangerous and incompetent doctors.
Dame Janet said the GMC's initial plans for revalidation - a process of assessing and re-licensing doctors - amounted to a "rubber stamp".
However, despite her recommendation for a robust evaluation of a doctor's fitness to practice, this has still not happened.
GMC chief executive Niall Dickson admitted that convincing the profession had been a slow process.
"I certainly think some older doctors found it a threatening process," he said.
"I know there will inevitably be frustration with how slowly the system moves and I can understand that. I think people who've seen system failure leading to the loss of a relative have genuine anger at how slowly things operate.
"The only assurance I can give sitting where I am now is that our commitment to drive through a regular checking system for doctors is absolute and I will do everything I can both to see the system launched and delivered."
The BBC Inside Out North West special - Shipman: When Doctors Kill - is broadcast on BBC One on Monday 19 July at 1930 BST.