Chair row Stockport firefighter 'unfairly sacked'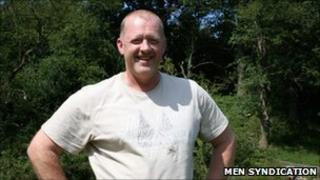 A Stockport firefighter has won £80,000 in damages after an employment tribunal found he was unfairly dismissed over a row about reclining chairs.
Christopher Bennett, who has arthritis, was sacked for gross misconduct for sending an email to colleagues asking whether the chairs caused back pain.
The tribunal found his right to freedom of expression under the Human Rights Act had been breached.
The fire service said it was "disappointed" by the ruling.
Mr Bennett, who was sacked in 2008 after 25 years of service, was among a number of firefighters who found the new £400 chairs uncomfortable, the tribunal heard.
In 2007 three firefighters were disciplined after they refused to sleep on the reclining chairs.
Three hundred of the £400 chairs were brought in to replace beds in Greater Manchester's 41 fire stations in 2006.
The firefighter said the new reclining chairs were causing him severe back pain and asked if he could instead use a bed or his own mattress to sleep on overnight.
Concrete floor
However, the tribunal heard his request was denied with Chris Mycock, the station manager at Stockport fire station, telling him that the chairs had been "ergonomically" designed to suit the firefighters' needs and that they should not "sleep" on their night shifts but should only "rest".
He was then told if he was not happy with the chairs he could use the "upholstered bench-type chairs" in the snooker room with blankets and pillows.
In the end, Mr Bennett resorted to sending an email to watch managers across the county asking if they or their colleagues were suffering with the chairs.
He stated in the email: "From day one we have moaned and complained but silently... The majority of firefighters have asked in private to not use the... chairs.
"We are instead forced to rest on the concrete floor or outbuildings or blow up mats. This by its very nature is robbing us of our professional pride, not to mention human dignity."
The fire service found this to be a case of gross misconduct.
However, the tribunal ruled that Mr Bennett's email was of political and public interest in that firefighters should be alert and fit to fight fires and rescue people.
If said Mr Bennett was seeking in his own way to protect public safety.
A spokesperson for Greater Manchester Fire and Rescue Service said: "We demand the highest standards of behaviour from our entire staff.
"Mr Bennett's actions fell far below those standards when he ignored the email policy and advice from both his line manager and his union representative.
"We also believe that by soliciting support against the service Mr Bennett irreparably broke an employer's trust, hence our decision not to reinstate him."