Bury charity grants 'being spent in wrong place'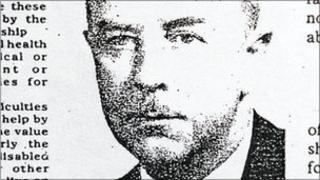 A multi-million pound trust fund set up to help people across Lancashire and Greater Manchester spends too much cash outside the region, campaigners say.
Businessman William Openshaw Street, of Bury, left £3.5m to his foundation when he died in 1981, expressing a wish it should offer grants to local charities.
But of the £393,000 in grants released in 2006, just one £10,000 grant was spent in his home town, figures show.
Campaigners in Bury are now calling for the trustees to be changed.
The money left to the textile entrepreneur's W O Street Charitable Foundation, established in 1973, has since grown to an estimated £17m.
In 1982, the year after his death, substantial grants were awarded to charities in Bury.
But since then 4% of the total distributions made by the foundation has been spent in the town, amounting to £440,000 out of £11m.
The figures were revealed by Bury North MP David Nuttall, following an investigation by a group of concerned citizens in Lancashire, who also believe the foundation is spending too much on administration.
They said that of the £661,000 available for distribution in 2006, accounts show that £268,000 was paid out in trustees' fees and support costs.
Campaign leader Colin Snape, who knew Mr Street, said: "I would think that if Mr Street could see what had happened he would turn over in his grave.
"He was, I would say, at times rather parsimonious. To see how the fund has been milked in the way it has would have disappointed him intensely.
"There's a group of prominent Lancastrians who have volunteered to act as new trustees on a voluntary basis and by doing that we feel we can release £150,000 to £200,000 per year extra to charities in Lancashire."
No geographical area
The fund is managed by trustees from Barclays Bank Estates. A source close to the charity told the BBC: "The trust has been administered throughout in accordance with the terms of the original deed which Mr Street set-up prior to his death.
"Fees charged are significantly less than is authorised under the trust deed.
"During 2009 the trustees received over 1,000 written applications and over 1,300 telephone applications for grants from Mr Street's charitable foundation and grants have been distributed in accordance with the terms of the trust, which does not specify any particular geographical area to benefit."
The matter has been raised with the Charity Commission. However, the body stressed the trustees were acting within the law because Mr Street's wishes were not "legally binding".
"However it would be within the spirit of Mr Street's gift for the trustees to consider his wishes," said a spokesperson.
"As the trustees haven't done anything legally wrong, we cant take action against them. As for the fees, we do have some concerns about these and we're in contact with the trustees about it."
The charity supports projects associated with education, disability, young people and social welfare.