'Our life has been destroyed'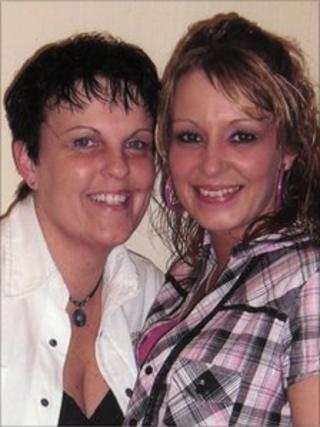 "Tyler will never be the same again and he does not understand that his 'mummy' is not coming back."
Five-year-old Tyler Hudson witnessed the violent death of Lynda Hankey, his mother's partner, in a quiet cul-de-sac in Wigan.
Car thief Shaun Higgins drove into her with her own vehicle, throwing her into the "air like a rag doll", as she tried to stop him getting away.
Now, seven months on, the little boy is still receiving counselling to help him deal with what he witnessed on that icy cold afternoon in January.
In a victim impact statement to the court, his mother, Jamie Hudson, said their life had been destroyed by the reckless actions of Higgins.
Attached to the document was a picture drawn by Tyler in crayon of his "mummy" being hit, thrown into the air and killed.
He cannot stay in his own bed, suffers from nightmares and asks, "Who is going to look after us now?".
Higgins, who has a long history of convictions ranging from motor theft to arson, was jailed indefinitely for public protection, with a minimum term of six years after he admitted manslaughter.
Unable to speak and shaking with grief, Jamie Hudson clutched her father's hand as he read her statement on her behalf.
"Lynda was my everything. We adored each other. I really thought we would be spending the rest of our lives together.
"Lynda loved life and lived it to the full. She was always laughing and smiling and always had time for others.
"We were planning to get married. She was very protective over me and my five-year-old son, Tyler.
"She was all he ever knew. Our home lives are not the same, I have lost the love of my life.
"I will forever be emotionally scarred and heartbroken. The only thing that keeps me going and breathing is my son."