Cheshire businessman cleared of murder for third time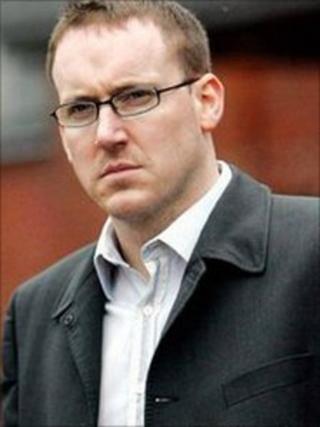 A businessman accused of killing a man at his Cheshire mansion has had murder charges against him dropped - the third time he has been cleared of murder.
Arran Coghlan was accused of shooting dead Stephen Akinyemi in a fight at his £2m home in Alderley Edge in February.
But prosecutors told Liverpool Crown Court they were dropping the charges because they could not prove he had not been acting in self-defence.
Mr Coghlan, 39, will now be released from prison.
Mr Akinyemi, of Cheetham Hill, Manchester, was discovered in the bathroom of Coghlan's home on Brook Lane.
The defendant was injured in the fight but Mr Akinyemi - who was known to police - was shot in the head and stabbed to the upper body, despite wearing a stab vest.
Members of Mr Coghlan's family were taken into protective custody after Mr Akinyemi's death.
Mr Coghlan was cleared in 1996 of shooting Chris Little dead at the wheel of his Mercedes in Marple, Stockport.
Seven years later Mr Coghlan stood trial for the murder of drug dealer David Barnshaw, who was kidnapped and forced to drink petrol before being burned alive in the back of a car in Stockport in 2001. He was again cleared.
'Innocent bystander'
On New Year's Day in 2008, Mr Coghlan was stabbed in the head, face and back in a frenzied attack in Cobdens Bar in Stockport.
He said at the time he was an innocent bystander who attempted to break up a fight. It is understood the attack may be connected to Cheetham Hill gangsters.
The Crown Prosecution Service (CPS) said: "We have today dropped a charge of murder at Liverpool Crown Court against Arran Coghlan.
"Mr Coghlan was charged on 13 February with the murder of Stephen Akinyemi after an incident at Mr Coghlan's home in Alderley Edge.
"The decision to charge Mr Coghlan was made on the evidence available at the time and it was expected that further evidence would be available."
The defendant, who said he was considering taking legal action against Cheshire Police, faces an assault charge in an unrelated matter and will be back at Liverpool Crown Court for a mention hearing in September.