Region backs Greater Manchester alcohol pricing plan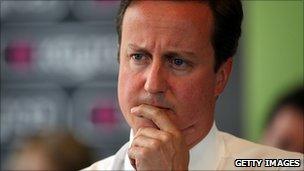 Health officials in Cheshire and Merseyside are backing proposals to introduce minimum alcohol pricing.
The Association of Greater Manchester Authorities (Agma) wants to create a by-law to make it illegal to sell alcohol for less than 50p per unit.
The idea, designed to address public order and health issues, already has the support of the prime minister.
Now the Cheshire and Merseyside Public Health network (Champs) is also exploring the idea.
Opponents of the by-law proposals for Greater Manchester point out that people could simply visit a shop over the border in search of cheaper alcohol.
But authorities in Merseyside, Warrington and Cheshire East - which all border parts of Greater Manchester - say they are working with Agma colleagues to ensure a co-ordinated approach across the region.
The Cheshire and Warrington Health and Wellbeing Commission and the Liverpool City Region Safer Healthier Communities Board are both carrying out consultations on the issue.
The results will help the health boards develop strategies for minimum pricing, and explore the implications of following Greater Manchester's by-law proposal.
However, a spokeswoman for Champs said they were "very much at the beginning of the road" of the process.
Cheshire East Council, which borders Greater Manchester to the south, is a strong advocate of the proposal.
Councillor Andrew Knowles, cabinet member for health and wellbeing, said officials believed minimum pricing could bring about "real health and social benefits" to the region.
"We're very keen to get behind this and push this forward because in Cheshire East alcohol abuse is costing our primary care trust over £33m a year," he told BBC Radio Manchester.
"And with budgets being tight that's the sort of costings we have to do something about and bring it down.
"If you can get two litres of cider for £1.85 and you are buying three of those a day, every day, every week, every month, if that suddenly becomes £5.30 you might think twice about how much you are drinking."
Under the Agma proposals, drinkers in the region would have to pay at least £6 for a six-pack of lager and £4.50 for a standard bottle of wine.
Authorities in Cheshire have cited a Sheffield University study which suggests that minimum pricing would encourage heavy drinkers to consume 10% less alcohol.
Related Internet Links
The BBC is not responsible for the content of external sites.