Police cleared by watchdog over Stockport toddler death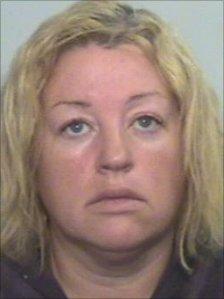 Police in Greater Manchester could not have prevented the death of a toddler who was smothered by her mother with a toy, an investigation has found.
Helen Caudwell, 42, is serving a life sentence for murdering three-year-old Bethany Kennerley last October.
The Independent Police Complaints Commission (IPCC) investigated how calls made to police about concerns for Ms Caudwell's behaviour were handled.
The IPCC found police dealt with the calls appropriately and effectively.
Bethany was found dead on the morning of 3 October in a bedroom of Caudwell's flat in Redwood Close, Cheadle Heath, Stockport.
Her Piglet toy, which her mother had used to smother her, was lying by her side.
Caudwell had denied murder but was convicted after a trial earlier this month.
The IPCC said police were contacted twice by her estranged husband, Miles Kennerley, in the weeks prior to Bethany's death, reporting concerns about her behaviour.
It said Greater Manchester Police (GMP) were involved in incidents on 26 September and 2 October involving Caudwell and Mr Kennerley.
On 26 September Mr Kennerley made a 999 call and claimed Caudwell had threatened him with a knife at their home in Stockport.
On 2 October Mr Kennerley again made an emergency call to GMP, in relation to an ongoing dispute he was having with Caudwell at Bethany's nursery school. He told police he believed she was not in the "right state of mind".
IPCC Commissioner Naseem Malik said: "Our investigation thoroughly examined all the contact between Greater Manchester Police, Miles Kennerley and Ms Caudwell.
"It is clear that there is no evidence of misconduct. Aside from learning points for individuals, the incidents were dealt with effectively.
"It is clear there was nothing Greater Manchester Police could have done to either predict or prevent the tragic outcome."
Related Internet Links
The BBC is not responsible for the content of external sites.