Wardrobe fire reveals cannabis farm at Oldham flat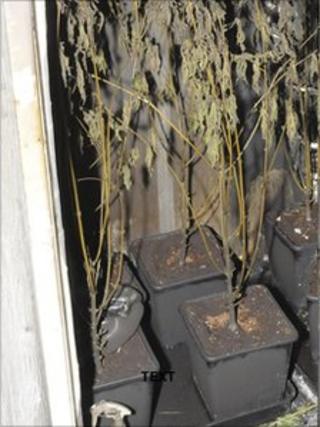 A man has set fire to his wardrobe while trying to heat his collection of hidden cannabis plants in Oldham.
The 31-year-old had installed a heater in his wooden single wardrobe to try to encourage six plants to grow at a flat in Wrigley Head, Failsworth.
The blaze, extinguished by firefighters at 0425 BST on Wednesday, prompted police to issue a warning about the dangers of growing the illegal plants.
The man received a police caution for cultivating cannabis.
Insp Muz Kernain, of Greater Manchester Police, said: "The growing of cannabis plants takes a huge amount of electricity, the use of which is obviously unregulated.
"As a result, anyone stupid enough to grow their own cannabis runs the risk of putting their lives and the lives of others in danger.
"Not only do drugs blight local communities and destroy lives, but this case proves that there are inherent dangers in attempting to grow it," he said.