Irlam man jailed for grooming 10 girls on the internet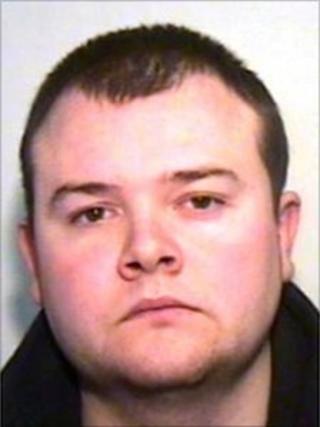 A man from Greater Manchester has been jailed for preying on young girls and persuading them to perform sexual acts over the internet.
Andrew Caffrey admitted 22 sex offences, including having sex with a child and distributing indecent photographs of a child.
The 22-year-old, of Denham Drive, Irlam, was sentenced to three years at Minshull Street Crown Court.
He has also been given a Sexual Offences Prevention Order (SOPO).
Caffrey was tracked down after the family of a young girl reported to Northumbria Police that footage of her performing a sexual act had been posted on to a website.
The posting was traced back to Caffrey, and a search of his home revealed a collection of 27,000 chat logs and the 4,000 videos of young girls. He had communicated with more than 10,000 people.
Caffrey targeted 10 girls between the ages of 12 and 15 engaging them in chat of a sexual nature and encouraged them to use a web cam.
'Exploiting their naivety'
If they did not do what he wanted he would blackmail them, threatening to post the videos online if they did not obey him, police said.
He created two other identities, Jimbob and Rachel and would use them to convince the girls he was a 'good guy' if they blocked his main profile.
He also arranged to meet up with one of his victims, a girl he knew was under the age of 16, and sexually exploited her.
After the hearing, Det Con Andy Pilling said: "Caffrey has been doing this in the privacy of his own bedroom for five years, targeting girls aged between 12 and 15 and exploiting their naivety.
"He has upset so many families, including his own. Parents need to be aware of what their children could be exposed to.
"All the videos we found involved young girls in the privacy of their bedroom, on personal computers with their doors shut. I would urge parents to think about what your children are doing when they are on the internet."