Man who escaped police van is arrested in Spain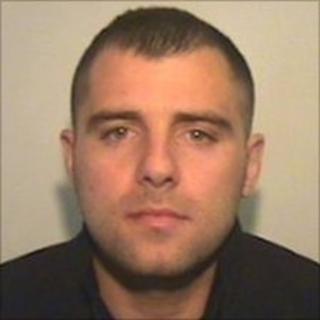 A man who escaped from the back of a police van when it was ambushed on the way to court in Greater Manchester has been arrested in Spain.
Richard Smith, 29, was charged with conspiracy to commit arson.
He fled after two men held up the van behind Salford Magistrates' Court at 0745 BST on 13 May.
A Foreign and Commonwealth Office spokeswoman confirmed they were aware Mr Smith, of Salford, had been arrested in the Valencia region on Wednesday.
He is being offered consular assistance, the spokeswoman said.