Views sought over Greater Manchester transport links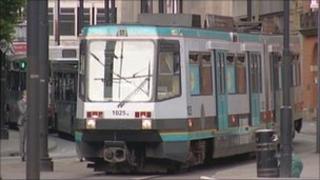 People who live in Greater Manchester are being urged to help shape the future of transport in the region.
The transport authority (GMITA) and the Association of Greater Manchester Authorities (AGMA) are developing the next Local Transport Plan.
It will set out the authorities' transport spending plans for the next four years, as well as long-term proposals for the next 15 years.
Consultation details will be available at Travelshops, libraries and online.
It will include buses, rail, the Metrolink, walking, cycling, fares, ticketing, passenger information, and highways.
People can also take part in the GMITA's Autumn Transport Seminar at Manchester Central on Friday.
GMITA chair Councillor Ian Macdonald said: "I would encourage as many people as possible to engage with us to develop the final document.
"This is your chance to play a part in shaping the future of transport in Greater Manchester, so please share your views with us."
The consultation period will finish on 24 December.
The final plan will be published at the end of March.