Bean sprouts warning after woman's death in Prestwich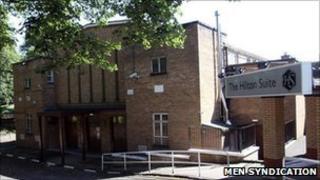 Scientists have linked bean sprouts to 151 cases of salmonella across the UK, including a case in Greater Manchester where an elderly woman died.
Rene Kwartz, 82, was one of four people taken to hospital after a wedding party in Prestwich on 8 August.
Lawyers representing the wedding guests are taking legal action against the outside caterers to the function.
The Health Protection Agency (HPA) said bean sprouts were safe to eat if they were washed and cooked thoroughly.
Professor Qutub Syed, a director with the HPA's Local and Regional Services Division, said: "As time went on our investigations produced increasingly strong evidence of an association with bean sprouts in this outbreak.
"Now we have results from microbiological sampling to corroborate the findings of the epidemiological studies. The link with bean sprouts has been established."
He added: "However, no one should be put off eating bean sprouts, provided they are properly cooked. The risk is in eating raw or under-cooked bean sprouts.
"The best advice is to follow the guidance on the packaging, but if there is any doubt or ambiguity about the instructions, cook the sprouts until they are piping hot."
The outbreak control team investigating the rise in salmonella bareilly cases is led by the HPA and includes the Food Standards Agency (FSA), Health Protection Scotland and environmental health officers from several local authorities.
Salmonella bacteria are commonly found in the gastrointestinal tracts of wild and domestic animals and birds, especially poultry.
The bareilly stain of salmonella causes gastro-enteritis in humans.