Officers call tormented victims weekly in Manchester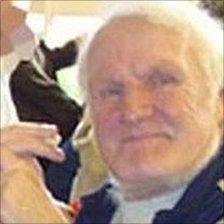 Anti-social behaviour victims in Manchester have started to receive weekly phone calls from the police.
Shortly after the death of David Askew, a 64-year-old who collapsed and died after being terrorised by local youths in Hattersley, police vowed that "lessons would be learnt".
Now officers have said the scheme has proved so successful it could be rolled out across Greater Manchester.
In 2009 there were more than 25,000 anti-social behaviour incidents.
Georgina Skelly lives in Hattersley, two minutes away from Mr Askew's home in Melandra Close.
She helped raise funds for his funeral in May.
"I do think it is a brilliant idea having the police phone victims of anti-social behaviour.
"I do think if David had received those regular phone calls it may have helped him cope a bit better, but the police were involved in his case very closely towards the end.
"I think his death shook everyone in the community up, even youngsters, they sort of think twice about doing things now."
Greater Manchester Police has been contacting victims for the past 12 months in parts of north and south Manchester.
Inspector Alan Clitherow is based in Newton Heath, he said that the number of calls about anti-social behaviour had decreased by more than 600 since last year.
"Every area has a list of repeat victims, we call them to see if there are any problems at the time and we make sure that an officer goes to visit them.
"All the officers in the neighbourhoods on a Friday and Saturday are dedicated to anti social behaviour hotspot locations.
"They visit both the homes of offenders and vulnerable people."
Kial Cottingham, 19, who pleaded guilty to harassing David Askew, was sentenced to 16 weeks in a young offenders institution.
Related Internet Links
The BBC is not responsible for the content of external sites.