Rochdale Council leader resigns following defections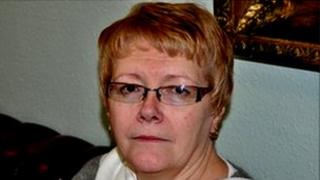 The leader of Rochdale Council has stepped down from her post following the decision of six Liberal Democrat councillors to resign from the party.
Councillor Irene Davidson said she would remain as a Lib Dem councillor for Milnrow and Newhey ward.
She said with Labour now being the largest single party, it had the responsibility to lead the council.
Councillors will have to decide at the next full council meeting, on 8 December, who takes charge.
Last week six councillors, Pat and Ted Flynn, Peter Davison, Doreen Brophy Lee, Barbara Todd and Naim Mahmood, resigned from the Lib Dems in protest over its leadership nationally and locally.
The party had been ruling in coalition with the Conservatives.
But the resignations have now left Labour as the largest single party with 22 councillors, Lib Dems with 20, Conservatives 11 and seven independents.
Councillor Davidson said the councillors who quit have caused a "trail of instability and uncertainty."
She added: "The largest party on Rochdale Council is now the Labour party. It is up to them to take on the mantle of leading Rochdale Council through the next period, and this is a huge responsibility."