Call of Duty cyber attack arrest boy bailed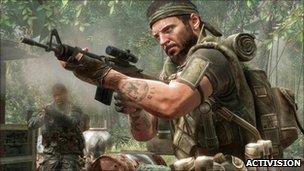 A teenager arrested over a cyber attack on the online version of the computer game Call of Duty has been released on police bail.
A Metropolitan Police spokeswoman said the boy, 17, has to report to a police station in Manchester next month.
The teenager was arrested last week in the Beswick area of Manchester by a Metropolitan Police e-crime unit.
It followed a "denial of service" attack, which saw large numbers of people unable to play the game online.
Games company Activision contacted police in September this year.
Denial of service attacks are aimed at making websites unusable.
The teenager was arrested on suspicion of offences under the Computer Misuse Act.
Related Internet Links
The BBC is not responsible for the content of external sites.