Glass attacks top 1,000 a year in Greater Manchester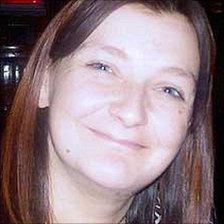 More than 1,000 people are injured in attacks with a glass or bottle in Greater Manchester every year.
Figures obtained by the BBC show that 1,060 such attacks were carried out in 2009, down from 1,133 the previous year. There have been 759 in 2010.
The statistics show that in about two-thirds of the incidents, no-one is ever charged with an offence.
Greater Manchester Police (GMP) said it took glass attacks "very seriously" and was working to reduce numbers.
In the five years since the start of 2006, there have been 5,327 attacks by people using glass or bottles as a weapon.
The lowest number of offences were recorded in the force's Metropolitan division - a total of 82 - and the highest in North Manchester, where 176 attacks have been carried out.
"That's a lot of people injured and we would like to see that fall," said Ch Supt Steve Hartley, GMP's divisional commander for Bolton.
"We will always take this type of offence very seriously. This is unacceptable. It does cause life changing injuries and I've seen that personally when I've been a detective over the years.
"We intend to work even harder to try and stamp it out and we're moving towards working with our partners, particularly in those areas where it happens more frequently, to look at all the different ways we can reduce this type of offence."
Last year, 28% of attacks resulted in charges being brought. Mr Hartley said that the fact witnesses were sometimes drunk made it difficult to prosecute.
The figures show that glass attacks have fallen since 2006, and a significantly lower figure has been recorded so far in 2010.
However, police expect that to rise as the Christmas party season gets under way.
"Sadly, I suspect the number will probably end up being about the same as it has been for the last four years," added Mr Hartley.
On Boxing Day 2008, barmaid Emma O'Kane died after being hit by a bottle which was thrown into a crowded pub in Heywood, Rochdale.
Her fiance, Michael Shepherd, and members of her family have been campaigning to have plastic bottles and glasses introduced in all licensed premises.
Mr Shepherd told the BBC he was "shocked and upset" by the figures.
"I expected people to start taking heed about what happened to me and Emma and our family," he said.
"She lost her life through glass. I'm surprised no-one has taken much heed and started behaving themselves."
Related Internet Links
The BBC is not responsible for the content of external sites.