Teenager who harassed man detained for robbery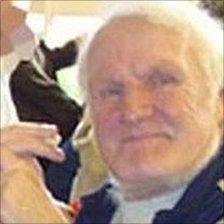 A teenager from Greater Manchester who admitted harassing a man with learning difficulties who later died has been detained for robbing a man.
Kial Cottingham, 19, of Hattersley, threatened the victim, 57, with a knife and metal bar before ordering him to hand over cash, police said.
He was found guilty of robbery at Manchester Minshull Street Crown Court and detained for five years on Monday.
He was detained for 16 weeks after admitting harassing David Askew, 64.
He harassed Mr Askew, also of Melandra Crescent, who he called "Dopey Dave", over a three-month period from 25 January 2010 until the day of his death on 10 March.
He was sentenced for that offence at Tameside Magistrates' Court in September.
Police said Cottingham and another man confronted a man who was visiting a client in Sylvester Close, Hattersley in February.
They threatened him with the weapons before dragging him down the back of a row of houses.
They fled with a mobile phone, cash, car keys and cash from his car before fleeing on foot along Stockport Road.
Charges have not been brought against the accomplice, a police spokesman said.
Det Sgt Claire Platt, of Greater Manchester Police, said: "Only someone who has been through the ordeal of being robbed will understand just what this man has been through.
"He was simply going about his job when he was violently confronted and threatened by Cottingham.
"The fact he and his accomplice were carrying weapons shows a propensity for violence and intimidation and he did not care one bit about frightening this man just to get his hands on some cash."
Related Internet Links
The BBC is not responsible for the content of external sites.