Fresh concern for abducted Manchester girl in Toronto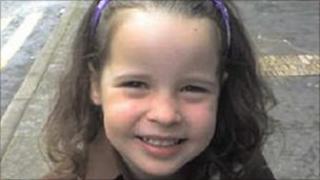 Detectives are becoming increasingly concerned for the safety of a six-year-old British girl taken to Canada illegally by her mother two years ago.
Pearl Da Massa, from Manchester, was abducted by Helen Gavaghan in December 2008 and is believed to be in Toronto.
A healthcare worker has told Canadian police the youngster was showing signs of trauma and social isolation when he saw her up to March 2010.
Her father Hollywood Henry Da Massa has moved to Toronto to help the search.
In February 2010, police discovered Ms Gavaghan had been living in Toronto for about 12 months under the name of Dana Flaherty and Pearl under the name of Belle Flaherty.
Canadian police believe she had been providing unofficial child-minding services in the Riverdale area of the city and was recently living in an alternative community in the Parkdale area.
Mr Da Massa, who has joint custody of Pearl, told the BBC he would not return to Manchester without his daughter.
He said authorities believe Ms Gavaghan has been living in refuges and shelters, living hand-to-mouth.
"Right now I'm concerned for Pearl's welfare, Greater Manchester Police are concerned for Pearl's welfare, the Toronto Police Service are also concerned," said Mr Da Massa.
"It's a situation where if anyone has any information they need to come forward now... before this tragedy goes any deeper.
"My intention isn't to return back to England without Pearl.
"I'm doing what I think any parent would do when faced with a situation where the safety of their children or child is compromised."
Ms Gavaghan is described as 5ft 5in (1.6m) tall and of very slim or thin build.
She has green/brown eyes and had long black hair, which may now be dyed and/or cut short. She is described as having prominent angular nose and wide ears.
Pearl is described as having normal build with green/brown eyes and was last seen with light brown shoulder-length hair.
Det Insp Colin Larkin, of Greater Manchester Police, said: "It is two years since Pearl was removed from England and based on the information from the Toronto healthcare professional I am increasingly concerned for her safety and well being."