Arrest over attack on RAF veteran in Fallowfield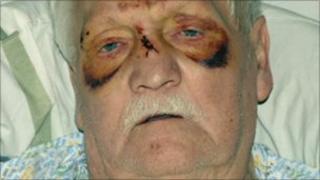 A man has been arrested over an attack on an ex-serviceman in Manchester.
Anthony O'Brien, 69, was wearing his Royal Air Force jacket and a poppy when two men shouted abuse at him in Fallowfield last November.
When he replied, one of the men punched him in the head, he was then headbutted and left with two black eyes and a swollen nose.
A 24-year-old was arrested on suspicion of assault and released on bail until Thursday pending further inquiries.