Police hunt man who fled country after sex attack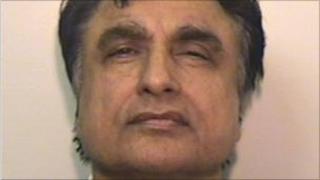 Police are hunting a 68-year-old man who was arrested over a sexual assault in a Manchester park and then fled the country while on bail.
Saleem Jaura, of Trafford, was arrested over an attack on a 37-year-old woman in Victoria Park on 12 March 2008.
He was given bail as the Crown Prosecution Service looked at the case. They authorised police to charge Mr Jaura but he had travelled to Pakistan.
Police now believe he has returned to the UK and are keen to trace him.
They have asked anyone who has seen him or believe they may know him to contact police or Crimestoppers.