Stand Up for Comic Relief on BBC Radio Manchester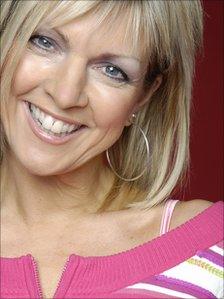 BBC Radio Manchester's Becky Want is preparing to face the challenge of telling jokes in front of an audience in aid of Comic Relief.
For this year's Red Nose Day, she will be raising money and a few laughs by learning how to be a stand-up comedian.
Becky said she was "having sleepless nights" thinking about it, but knew it was "for a really good cause".
In the run-up to her performance, Becky will be learning about stand-up and writing her own routine.
Once her training is complete, she will perform her routine on stage in front of a paying crowd as part of Stand Up for Comic Relief.
Asked about the performance, Becky said taking part "is so far out of my comfort zone, it's off the scale".
"I've interviewed so many comedians and said there isn't any money in the world that would persuade me to do it and now I've got to do it.
"I'm having sleepless nights and I feel sick when I think about it; however, I just keep thinking it's for a really good cause."
You can follow her progress on the afternoon show, between 2pm and 5pm weekdays, on BBC Radio Manchester.
To show your support for Becky Want on BBC Radio Manchester, text BECKY to 70011.
Texts cost £1 plus your standard network message charge. £1 per text goes to Comic Relief.
You must be 16 or over and please ask the bill payer's permission.