Bury council plans to 'privatise' local services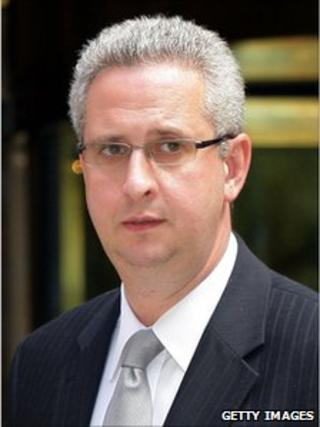 Bury Council could outsource all of its services to private companies, charities and other authorities under new efficiency plans.
Services affected could include everything from bin collections to social services and libraries.
Council leader Bob Bibby said that without new ideas on how to provide services the council "will not exist".
Labour MP for Bury South, Ivan Lewis, said the changes amounted to "wholesale privatisation of services".
The council needs to make £32.4m of savings over the next five years.
Mr Bibby said the ideas set out in the Transforming Bury proposal would make the council more a "commissioner" of services rather than a "provider".
He said: "It's a natural progression of what we've been doing for many years here in Bury. It's a very lean authority and very efficient.
"I think there is no way we can make these savings and provide these services and good services, without doing something different."
'Sensible future'
But MP Mr Lewis rejected the idea that this was a way to make the £12.2m cut to this years budget.
"What people in Bury will understandably conclude is that it's the same old Tories," he said.
"We've got disproportionate cuts accompanied with the wholesale privatisations of our public services.
"What's perhaps even more astonishing is that nationally and locally the Lib Dems are supporting a right-wing ideology that is even more right-wing than Mrs Thatcher would have ever dared to implement."
Mr Bibby said it was not something the council was rushing into but it had to look ahead.
He said: "It's not going to happen next week, it's not going to happen next month, but we've got to look at them sensibly for the future.
"We've got very good voluntary organisations within Bury which has the opportunity to ask for grant money that is not open to the local authority.
"Unless we do this places like Bury will no longer exist."
'Imagination and innovation'
He added that the council would be expecting high levels of service and would seek to replace any provider that did not meet the high standards required.
Mr Lewis said: "I accept that the council has to make difficult choices because of the disproportionate cuts being imposed by their government in Westminster.
"But also at a local level this is a council that is seen as out of touch and not responsive.
He added: "Of course you have to be imaginative and you have to be innovative but the wholesale privatisation of services is not what people want."
If agreed by the council the changes could by in place by 2012.